How Our Disease Keeps Pecking Away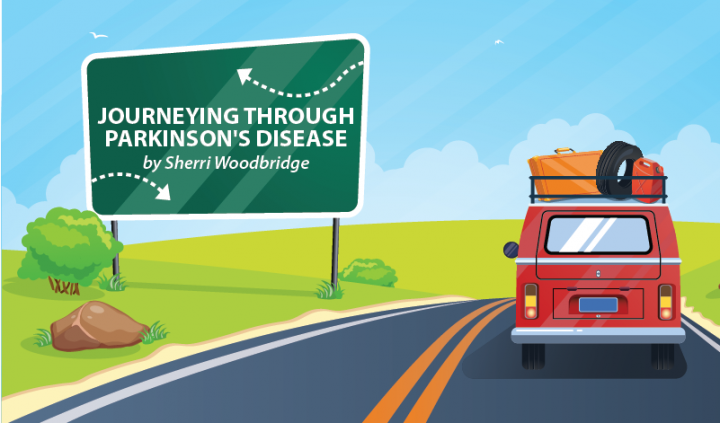 Jean Mellano, a fellow contributor at Parkinson's News Today, recently wrote a column about how this disease keeps taking bits and pieces of us — our abilities, our control of self — and leaves less and less of us day by day.
In a reply to a comment I left about her column, Jean said: "I do find it a huge challenge that everyone thinks I am fine, but they have no idea how much this disease chips away at us." 
For some reason, a woodpecker came to mind.
I have several bird feeders in my backyard, one of which attracts the downy woodpecker, the acorn woodpecker, and the northern flicker.
One of the acorn woodpeckers was also attracted to my neighbor's tool shed and spent a good amount of time there last summer doing a lot of damage to the siding. The damage didn't all happen in a day. It took several weeks. It wasn't noticeable for a while, but when I finally figured out where the constant "hammering" was coming from, the damage was quite obvious. 
The chipping away happens little by little.
At first, it isn't too obvious. But before you know it, it almost looks as if a dog has been gnawing on the wood. Just outside my back fence stands a telephone pole. Although, with the lack of telephones today, these tall, cylinder poles are most likely referred to as utility poles. The woodpeckers aren't picky as to whether we call them utility or telephone poles. They just enjoy drilling holes into them. This particular pole has hundreds of holes stuffed with acorns all the way to the top. Those woodpeckers just keep pecking away at those poles, and they'll keep at it until the utility company has to replace them.
Little by little, day by day, the Parkinson's woodpecker pecks at us, wearing us down in many different ways. It can take our smiles, our voices, and our balance. It takes our independence. It renders us feeling useless and without purpose, feeling as if our lives no longer have meaning.
But is that who we are — people with a disease, therefore without purpose or meaning? No.
As long as we have breath, we have a purpose.
As long as we can at least smile, our life has meaning. How often has a stranger offered you a smile and it changed your entire day?
You might say that you can't smile because you have a stone or masked face. I challenge you that yes, you can smile. I have the same symptom (masked-stone face), but I pray for my smile to show through and I intentionally practice smiling throughout the day. 
As long as you can breathe, you can smile, even if it's forced. And as long as you can smile, you can change someone's day for the better. If you can do that, your life has purpose and meaning, no matter how much this disease keeps pecking away at you.
***
Note: Parkinson's News Today is strictly a news and information website about the disease. It does not provide medical advice, diagnosis or treatment. This content is not intended to be a substitute for professional medical advice, diagnosis, or treatment. Always seek the advice of your physician or another qualified health provider with any questions you may have regarding a medical condition. Never disregard professional medical advice or delay in seeking it because of something you have read on this website. The opinions expressed in this column are not those of Parkinson's News Today or its parent company, BioNews Services, and are intended to spark discussion about issues pertaining to Parkinson's disease.