With Parkinson's, the Good Is Worth the Fight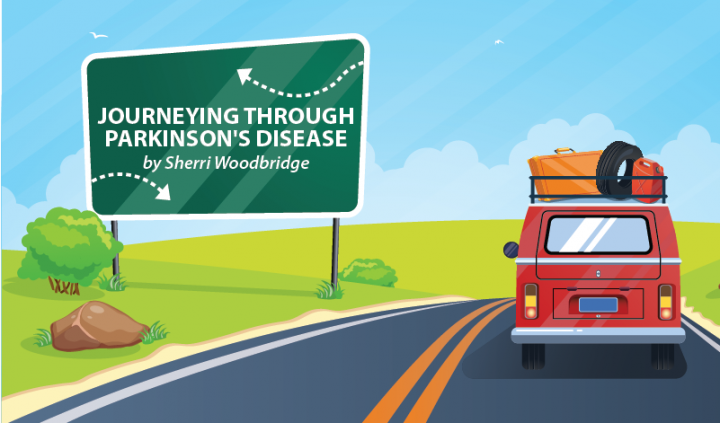 In her latest column at Parkinson's News Today, Jean Mellano shares a frightening experience she had several years ago while cycling in Spain. "The memory of that trip plays in my mind as I fight my new battle against another formidable adversary," she writes. "Just when I think I am making headway against this beast called Parkinson's, it rears its ugly head with a renewed fury."
Isn't that just like the Parkinson's beast? Much like what Jean describes, it can come head-on, offering no grace. For some, it gives a reprieve and hides for a time. That's rare, but it's been known to happen.
Be in it to win it
Jean says she is a survivor. After reading some of what she has been through, I am inclined to agree. She is someone who has continued to press on despite her circumstances.
In "The Lord of the Rings," Sam tells Frodo (after somewhat of a lengthy speech), "Folk in those stories [of hardship] had lots of chances of turning back, only they didn't. They kept going. Because they were holding on to something. … That there's some good in this world, Mr. Frodo, … and it's worth fighting for."
How do you keep going while living with Parkinson's disease? You believe the good is worth the fight. It is worth cinching your belt and preparing for a battle for hope. It is worth pulling up your boot straps, sharpening your sword, polishing your shield, and setting your helmet securely upon your head.
It is time to do battle with the beast. Be in it to win it.
With Parkinson's, you must be ready for the blows it will throw at you. Be intentional. You need to be ready to strike back.
How to keep pressing on
Get up and exercise: Parkinson's will try to keep you in your recliner. Pull tight on those boot straps and move! Even if it's walking around your house two times a day, something is better than nothing.
Take care of yourself mentally: Don't let Parkinson's steal your joy. Focus on what makes you happy.
Spend time wisely: Parkinson's will compete for your energy. Decide in advance how you will handle your "down" time. Don't waste the time given to you.
Fill your mind with truth: Parkinson's will mess with your head, so keep that helmet snug. Play brain games. Listen to encouraging music.
I call Parkinson's the "little monster." It is out to destroy us, but we can't give up and we can't give in. We don't have to be alone in this battle. We are in this together.
***
Note: Parkinson's News Today is strictly a news and information website about the disease. It does not provide medical advice, diagnosis or treatment. This content is not intended to be a substitute for professional medical advice, diagnosis, or treatment. Always seek the advice of your physician or another qualified health provider with any questions you may have regarding a medical condition. Never disregard professional medical advice or delay in seeking it because of something you have read on this website. The opinions expressed in this column are not those of Parkinson's News Today or its parent company, BioNews Services, and are intended to spark discussion about issues pertaining to Parkinson's disease.