When My Garden Calls Me to Come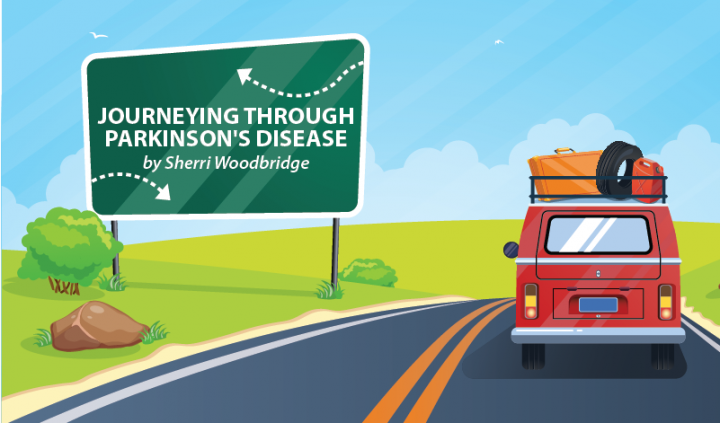 I stand outside as I water my garden, surrounded by an assortment of fragrant lilies. Dahlia, salvia, and crocosmia blooms dress green stems in vibrant colors of deep purples, iridescent blues, and bold oranges and reds.
If it didn't get so bloomin' (pun intended) hot out there, I would stay out in my garden all day long. Of course, there's always the little monster to consider (aka Parkinson's disease). Alas, overtime gardening is not meant to be. I either wear myself out much sooner than I used to from the heat or I wear myself out from the hurt.
As I stand in the shadow of my house during the cool of the day, I begin to think how beautiful it all is. Even in the dying there lies extraordinary beauty.
The golden yellows that once clothed the coreopsis are now fading to crisp browns. Their seeds, crackling against the silence of a heated day are bursting forth from their pods. Pink-painted hollyhocks stand erect and tall, clustered in a crowd of those with different hues of red, purple, yellow, and white. Orange cosmos fill in the empty spaces beside the daisies whose blooms have withered away.
Herein lies unsurpassed beauty.
The season of growth has almost come to an end. Soon there will be the pruning of that which is overgrown and the cutting back of dead things. The cold frost and the blowing of ancient trees from the piercing winter's wind will either break that which now stands or make it stronger.
Following the harsh winter winds of life and the storms that magnify our fears, the coming of spring brings with it hope for the hopeless, strength for the weak, and light to that which once stood in darkness. 
As I stand outside watering my garden, I see every color of the rainbow displayed in the flowers that continue blooming. I am thankful for this beauty and what it brings to my world. I think about the storms my garden has gone through — rain, wind, ice, snow, heat. Each has been needful for the plants to grow stronger, though each has not been appreciated.
It is my prayer that I learn to endure through the harsh seasons of Parkinson's with grace. It is my prayer that I come out on the other side clothed in strength and beauty.
***
Note: Parkinson's News Today is strictly a news and information website about the disease. It does not provide medical advice, diagnosis or treatment. This content is not intended to be a substitute for professional medical advice, diagnosis, or treatment. Always seek the advice of your physician or another qualified health provider with any questions you may have regarding a medical condition. Never disregard professional medical advice or delay in seeking it because of something you have read on this website. The opinions expressed in this column are not those of Parkinson's News Today or its parent company, BioNews Services, and are intended to spark discussion about issues pertaining to Parkinson's disease.