Is It Forgetfulness or Dementia?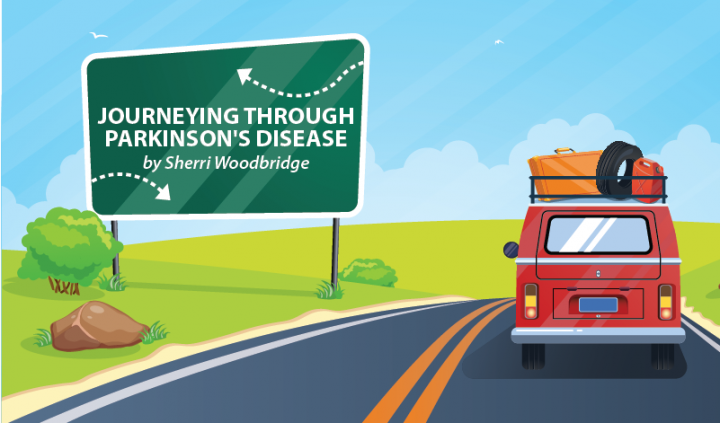 Crazy. That's what yesterday was.
Crazy.
And that's how Parkinson's can make me feel. Crazy!
Today was the first gorgeous spring day of the year. It was clear, blue skies as far as the eye could see. I walked into the kitchen and took a detour, pouring myself a glass of iced tea. And then I stood there, trying to remember why I had gone into the kitchen in the first place.
Without wasting more time standing in the kitchen, I went back to what I was doing before. Walking into the living room, I opened the windows. Still feeling as if I was forgetting something, I stood, trying to retrace my steps. Nothing.
I moved on.
I went into the bathroom to gather dirty towels. I put the towels in the washer and went into the other bathroom to gather more towels. Standing in the middle of the bathroom, I tried to remember why I was in there. 
Forgetfulness can be tricky. As a person with Parkinson's, I wonder if I have the onset of dementia. That is a scary thought. However, the more I forget things, the more I convince myself I may be heading in that direction. 
Yes, Parkinson's disease can make me feel like I am going crazy even if only a tad bit. It seems I can't remember anything. I can also begin to feel like I am in this battle alone. Parkinson's can often leave me feeling isolated, even more so when I forget things. I find myself withdrawing when I am speaking with someone. I freeze in the middle of a thought. I completely lose my thought or I have a difficult time getting my thoughts loose so they can come out.
Sometimes I have spent a good part of my day looking for my glasses — something not out of the ordinary for most of us. We have all been there and done that. Same thing with keys. After giving up on trying to find them, I share my woes with my husband. He aides me in my dilemma by pointing out the fact my glasses are right in front of me, tucked into the collar of my shirt.
Ah! That's where I put them! (I used to put them on top my head but I could never remember that I had put them there.)
Here are a few thoughts that have helped me to put thoughts of dementia on the back burner for now.
Don't jump to conclusions and dwell on it.
Predicting your future will do nothing more than pile stress upon your shoulders. Don't assume that your golden years look muddied with dementia because you forget this and that.
Enjoy now.
Time slips away and there's no stopping it. Enjoy every minute. The time you spend worrying about the what-ifs are precious moments you will never be able to recapture. Spend more of them shaking with laughter instead of shaking with fear.
Take your time.
If you have Parkinson's, you most likely take things at a slower pace. This includes your speech, whether talking or formulating your thoughts. Go easy on yourself and be patient. If you are the caregiver of someone with Parkinson's, patience is needed on your end as well. Try not to interrupt and finish the sentences of the person with Parkinson's. That only teaches them to stop mid-sentence instead of finishing at their own pace. It encourages them to wait for someone to rescue them mid-thought. 
Take one day at a time. Tomorrow may be symptom free (or at least minimized). Embrace today for whatever it holds. You only get one go around.
***
Note: Parkinson's News Today is strictly a news and information website about the disease. It does not provide medical advice, diagnosis or treatment. This content is not intended to be a substitute for professional medical advice, diagnosis, or treatment. Always seek the advice of your physician or another qualified health provider with any questions you may have regarding a medical condition. Never disregard professional medical advice or delay in seeking it because of something you have read on this website. The opinions expressed in this column are not those of Parkinson's News Today or its parent company, BioNews Services, and are intended to spark discussion about issues pertaining to Parkinson's disease.