Finding the River of Life in Parkinson's Disease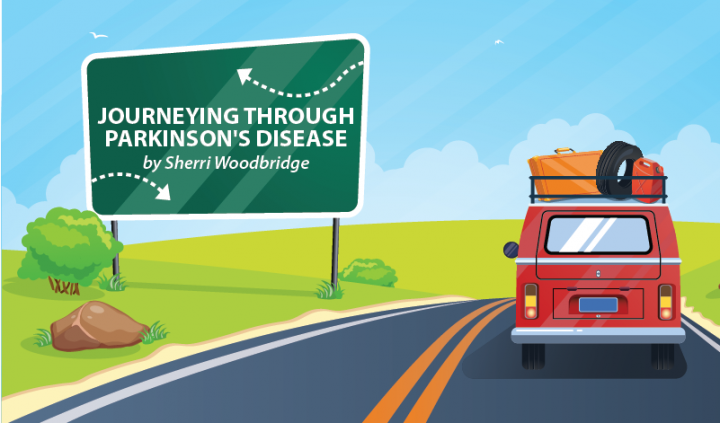 I felt different.
With Parkinson's disease, that can mean many different things. I may be behind on my anti-depressant and can't decide whether to laugh or cry. Or I'm behind on my Sinemet (carbidopa-levodopa) and feel shakier than usual. There's no sense in listing all the ways and reasons I might feel different as a person with PD, other than to say I just feel different.
Sometimes I wake up one day and nothing has changed except my mood. I feel dry, or worse, dried up. I am thirsty for something more. Something greater. I am uninspired, emotionless; emotionally and spiritually dehydrated and thirsty for something to fill up the empty spaces and refresh the parched. This can be borderline depression. It is not a place I wish to go. It is not a place I wish to be.
A while ago, I spent two weeks up in Montana visiting my parents. They live right on the banks of the Kootenai River in a little town tucked in the upper northwest corner of the state. While it can be unsafe to get in the local river there, one can sit at the water's edge and enjoy it any time and for as long as preferred. The peaceful lapping of water against the colorful boulders at the river's edge is rejuvenating.
I spent several moments of my day at the water's edge, sitting on a rock and watching the sunset, thinking about different things, or waiting for my dad's boat to come around the corner. As I sat there, I wondered why I had felt so dry lately. I had been craving to be filled up, drenched with the spirit of God. Then I realized: Sometimes the dry times are when I find more of God. The times when I feel withered and run out of juice. The times when there is absolutely nothing I can do to get filled up, except to rest in Him and trust Him to bring me through that very empty and very lonely place and into a place of spiritual abundance.
It is often suggested that when writers are in the throes of writer's block, the best thing to do is just to keep writing, regardless of emotional capacity. Get something on paper. Eventually, writers get back in the saddle to write once again. 
Walking through spiritual deserts is similar. I must keep putting one foot in front of the other, knowing that it won't be an oasis I'll find in one of my tomorrows, but eventually, I will find the river of life. How much more refreshing is a river or body of water after having just come from the desert? How much more it is appreciated! It is a river where a person can be drenched with cool, dripping water that saturates the dry places and leaves one refreshed.
If in a "dry" place today, for whatever reason, keep walking the path of this journey He has set. A refreshing river may be just around the corner where God is waiting to refresh spirits.
***
Note: Parkinson's News Today is strictly a news and information website about the disease. It does not provide medical advice, diagnosis or treatment. This content is not intended to be a substitute for professional medical advice, diagnosis, or treatment. Always seek the advice of your physician or another qualified health provider with any questions you may have regarding a medical condition. Never disregard professional medical advice or delay in seeking it because of something you have read on this website. The opinions expressed in this column are not those of Parkinson's News Today or its parent company, BioNews Services, and are intended to spark discussion about issues pertaining to Parkinson's disease.