Finding the Little Surprises in Life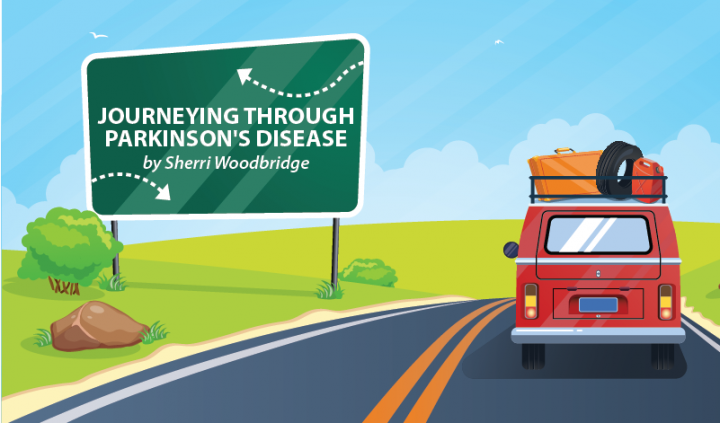 My youngest grandson is 4. He loves to do whatever we're doing, whether it's cooking with Grandpa, changing the oil in his dad's truck, or planting seeds in the garden with me, Grammy. 
When he comes into the house, he almost immediately climbs onto the bar stool, ready to "mix stuff." He mixes up anything he can get his hands on: flour, sugar, salt, oil, milk, or eggs. When he goes home, a sign of the day's activities usually is stashed somewhere in our house. For example, after he left today, I was getting something out of the cupboard and found his cooking tongs sitting on a shelf in the pantry.
I love finding little surprises like that. They are little surprises that remind me where he had been or what he was doing. It made me think of how God leaves little surprises — little reminders — of what He is doing in our lives. 
For those of us living with a chronic illness, sometimes it can be difficult to see anything good happening in our lives.
We can often dread each day instead of looking forward to it with anticipation. When our day consists of trying to stay upright and being clearly understood, or dealing with relentless pain, it's hard to find nice surprises awaiting us.
Living with Parkinson's disease, sometimes it's hard to see reminders of where God is working in our lives because often it can feel as though He isn't working — the way we want Him too, anyhow.
We want to be nicely surprised that our medications are lasting longer and are working better. We want to be surprised that the exercises we just started are making a noticeable difference and are proving to be beneficial. We want the nutritional changes we have made to make us feel better. We want a cure. We want to be surprised with a miracle of being healed. 
When we fail to see anything much changing for the better in our lives, we eventually stop looking for anything better.
We tend to lose hope. And then one day, we open a cupboard door and see a yellow bottle of pills on the shelf and realize we forgot to take the last dose, which in turn makes us realize we went longer than usual before needing the next dose.
A nice surprise.
Another day, we notice we are jumping farther than we have ever jumped before in exercise class, and that is another nice surprise. We notice that the pain we were fighting last week has eased up some, and that is another very nice surprise. And suddenly, where we were once starting to feel defeated, we again have hope. All because our day was sprinkled with unexpected surprises. Surprises that God hid in the little places of our lives, in order to remind us that He's still working — and He's full of surprises.
***
Note: Parkinson's News Today is strictly a news and information website about the disease. It does not provide medical advice, diagnosis or treatment. This content is not intended to be a substitute for professional medical advice, diagnosis, or treatment. Always seek the advice of your physician or another qualified health provider with any questions you may have regarding a medical condition. Never disregard professional medical advice or delay in seeking it because of something you have read on this website. The opinions expressed in this column are not those of Parkinson's News Today or its parent company, BioNews Services, and are intended to spark discussion about issues pertaining to Parkinson's disease.