Finding Joy in Giving Thanks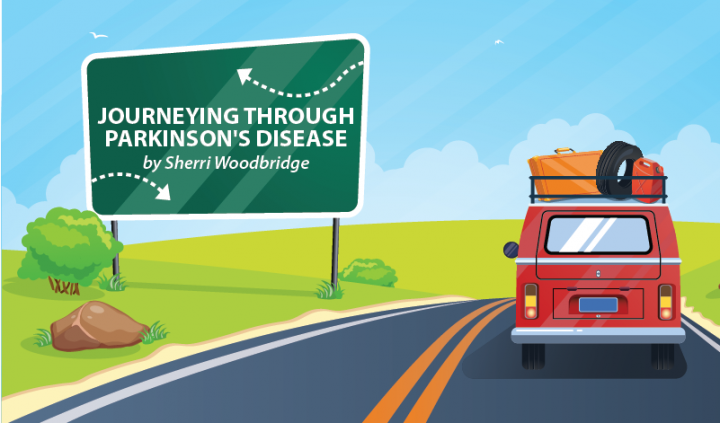 How can we experience real joy when we struggle to be thankful? Dealing with difficult circumstances, particularly when living with a chronic illness such as Parkinson's disease, can lead us to have a grim outlook on life. We can become embittered when things don't go as we'd expected or wanted.
What do we expect? Do we think that things will never go wrong because we try to do everything right? Do we expect a situation to go our way because we feel that we are undeserving of bad things?
Learn to be content
Discontentment can stem from a lack of peace and grow due to continual worry about the things over which we have no control. Discontentment can arise from hopes being dashed or unrealized expectations of what we thought our lives would be. Simply put, discontentment is void of joy.
Serenity is the opposite of discontentment. It is a state of calm and peace. Discontentment cannot coexist with serenity. Serenity is grounded in a trust that is bigger than ourselves and goes beyond our understanding. We welcome such trust instead of succumbing to worry about every little thing that ultimately leads to our unhappiness.
A lesson from the birds
Birds don't worry about where their next meal is coming from. They know that they can always find food. They don't spend their time in a state of worry, and their songs reflect their lifestyle.

The key to being content, a foundational component to joy, is: Do not worry.
The Serenity Prayer, thought to have been written by the American theologian Reinhold Niebuhr, is widely known and used by support groups and addiction recovery 12-step programs. We would do well to heed its wisdom when it comes to practicing contentment: "God, grant me the serenity to accept the things I cannot change, the courage to change the things I can, and the wisdom to know the difference."
Develop an attitude of gratitude
With Thanksgiving almost a week away, our thoughts turn to moments of gratefulness. Now would be a good time to start a Thanksgiving list. When we take time to reflect on the good things that happened in our day and the lessons we learned from the not-so-good things, being grateful will come more naturally and frequently.
When we count our blessings and start a habit of reflecting on the things for which we can be thankful, our outlook and attitude will begin to change. We will find more to be thankful for, and our state of thankfulness will encourage joy to flourish.
The magic of music
When we are striving for joy — and not merely happiness, which can be fleeting — music can be a bridge to get there. A singing or whistling person is rarely a discontented one. Music can help to instill peace, hope, lightheartedness, and a light at the end of the tunnel. Where peace and hope exist, healing music and joy are found. 
Joy overrules discontentment any day. But that doesn't mean sorrow or grief won't come our way. We will get through the darkest days, undefeated, and ready to overcome our challenges with a heart filled with thankfulness and joy.
***
Note: Parkinson's News Today is strictly a news and information website about the disease. It does not provide medical advice, diagnosis, or treatment. This content is not intended to be a substitute for professional medical advice, diagnosis, or treatment. Always seek the advice of your physician or another qualified health provider with any questions you may have regarding a medical condition. Never disregard professional medical advice or delay in seeking it because of something you have read on this website. The opinions expressed in this column are not those of Parkinson's News Today or its parent company, BioNews Services, and are intended to spark discussion about issues pertaining to Parkinson's disease.