Do You Know How Lucky You Are?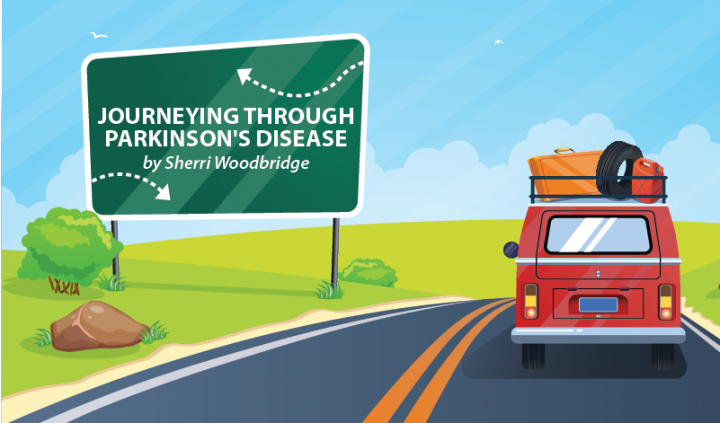 While my grandkids were here last week, we read books every night before bed. And, of course, each night at least one book had to be by Dr. Seuss. The night before they left, we read "Did I Ever Tell You How Lucky You Are?"

It starts out by offering some rather sound advice:
"When you think things are bad,

when you feel sour and blue,

when you start to get mad …

you should do what I do!

Just tell yourself, Duckie,

you're really quite lucky!

Some people are much more …

oh ever so much more …

oh, muchly much-much more

unlucky than you!" 
Of course, Dr. Seuss then spends the rest of the book expounding on all the different ways the reader is lucky as a ducky. 
Most people would agree that having been handed a diagnosis of Parkinson's disease is anything but lucky. In fact, it can be downright scary. Even so, there are things to be thankful for. Things that cause you to pause and say, "I am so lucky" or "I am so blessed." Things that take your mind off the unknown. Things that give you hope.
Today, I fell

I was puttering in my yard, trying to eradicate the wounded and the dead and replace them with the new. I stepped down on the shovel to finish digging the hole for a salvia plant, and I lost my balance. 
It seemed as if I was falling in slow motion. 
On the way down, all I could think of was hitting my head on one of the rocks that line the pathway. Some of them are sharp. I fell hard on my arm and then, with a rocking motion, came to a halt, my head never touching the ground. I waited a minute to assess the damage before trying to get up. No pain. No scratches. I was lucky. I was blessed. Given what could have been a terrible accident (considering the DBS wires tucked in my brain), I was indeed blessed. 
Life is so beautiful
I went over to my grandson's house yesterday to help him and his mom weed their backyard. When we had finished, he began yelling for his mom and me to "Come here. Quick! Come here!" He was jumping up and down (literally) with such joy on his face that I was certain he'd found a bug he'd never seen before. (Or perhaps George, "his" praying mantis, had shown up again.) 
I approached where he stood, next to a small, bushy plant. He looked at the plant — a weed, by most standards — and with great excitement exclaimed, "It's so beautiful!"
It was a smallish plant with little yellow flowers scattered here and there. To him, it was so beautiful.
Oh, how lucky I'd be if I could see the world through the eyes of a child. But wait! I did! 
Oh, how lucky I am!
"Thank goodness for all of the things you are not!

Thank goodness you are not something someone forgot,

and left all alone in some punkerish place 

like a rusty tin coat hanger hanging in space." —Dr. Seuss
***
Note: Parkinson's News Today is strictly a news and information website about the disease. It does not provide medical advice, diagnosis or treatment. This content is not intended to be a substitute for professional medical advice, diagnosis, or treatment. Always seek the advice of your physician or another qualified health provider with any questions you may have regarding a medical condition. Never disregard professional medical advice or delay in seeking it because of something you have read on this website. The opinions expressed in this column are not those of Parkinson's News Today or its parent company, BioNews Services, and are intended to spark discussion about issues pertaining to Parkinson's disease.