Don't Give Up on This Bittersweet Journey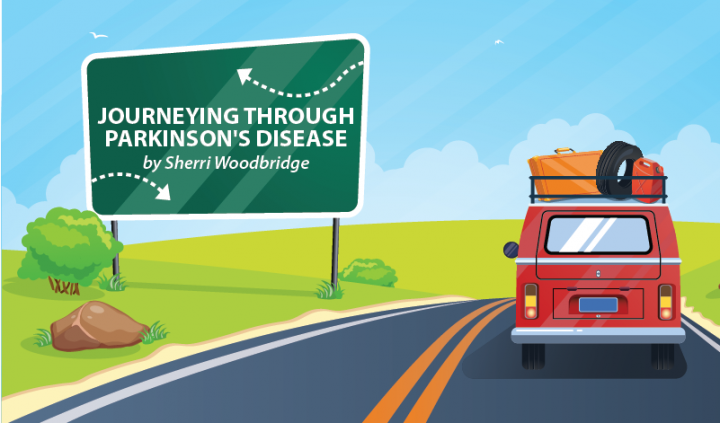 Everything's not all right or OK. Like it or not, we have a chronic disease that won't go away. Our days are consumed with uncontrollable thoughts; they ravage our minds, threaten our souls, and grasp for our spirits.
Will we ever be "us" again — those beings who once dwelled inside these bodies? Will we become the burden we think others perceive us to be or that we believe ourselves to be? Will we pout and feel sorry for ourselves, thinking our lives are nearly done when not long ago, it seemed that they were just beginning?
We need to find a way to view our circumstances with new eyes. To realize that our situation may actually be a blessing instead of a curse. We can choose to travel this bittersweet journey that's been laid at our feet.
Remaining positive despite this disease can be extremely challenging. We must remind ourselves that things could be worse and be thankful for what we have. 
We can consider what we can still accomplish. Adopting a fresh perspective helps us to get through each day instead of wallowing in "what could have been."
Once in a while, someone will say something to us that should have been left unsaid; words they deemed wise yet when spoken aloud came across as ignorant, inappropriate, or distasteful. Incorrect and inadequate information about Parkinson's disease leads to foolish comments. We can feel defensive and sad at the remarks we hear. Or we can put on our masked smiles and let them think they know better when in reality, we know best.
These are the facts of having Parkinson's: We shuffle when we walk, we choke when we eat, we drool on our pillows. We shake on the outside and the inside. Sometimes it feels as if we are going to come right out of our skins. Our toes curl and cramp, our fingers as well, and sometimes we wonder if we will ever feel normal again. "Normal" becomes a distant world.
We experience stiffness on the left side and rigidity on the right, along with intense pain. 
We grieve for things gained and lost. Depression vies for our attention; even as we try to push it back into its place, it seeks to control by beckoning, mocking, and screaming out our names.
Our speech may be soft or so slurred that others strain to hear our words. We are interrupted, cut off, and misunderstood. We feel as if we have nothing worthwhile to contribute to conversations, which in turn leaves us feeling insignificant.
However, despite our "abnormalities," and mixed-up and out-of-control feelings, we cannot, and will not, quit. Quit is a four-letter word, as foul as those others are when used in conjunction with the unrelenting challenge of finding a cure. If we quit, we give up. We relinquish control to this disease. And that is something we must — as long as it is within our power — never, ever do.
***
Note: Parkinson's News Today is strictly a news and information website about the disease. It does not provide medical advice, diagnosis or treatment. This content is not intended to be a substitute for professional medical advice, diagnosis, or treatment. Always seek the advice of your physician or another qualified health provider with any questions you may have regarding a medical condition. Never disregard professional medical advice or delay in seeking it because of something you have read on this website. The opinions expressed in this column are not those of Parkinson's News Today or its parent company, BioNews Services, and are intended to spark discussion about issues pertaining to Parkinson's disease.