When Your Disease Progresses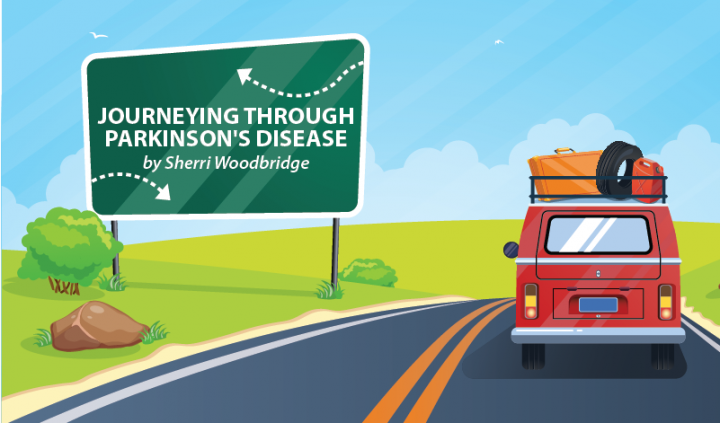 When you live with a chronic illness, it is sometimes so easy to fool yourself into thinking life isn't so bad. Life isn't so hard. You've got this.
Then you go to a doctor's appointment and walk out of his office with a rock sitting in the pit of your stomach as you mull over the comment he made:
"Your disease is progressing."
I wasn't expecting that little bit of news. I wasn't surprised by it, but … I wasn't expecting it.
Now, I know I can't go back to the way things were, and I know things are not going to stay the way they are now. But I wasn't expecting that little bit of news. 
I wasn't expecting a boulder to begin to rumble and tumble down the mountainside, taking with it bits and pieces lying along its edges, creating an avalanche, rushing down to devour me. And it seems as if it might do just that: devour me.
I know my disease is progressing. I feel it every day. When tremors break through, they leave me wondering when I will no longer be able to hide them. Just like I did before I had deep brain stimulation.
I know it's progressing. I see it in the mirror looking back at me. I hear it in my soft voice that even I struggle to hear.
I leave in two weeks to go visit my mom and dad. I will be flying and for the first time, I am anxious. Nervous even. Almost fearful. I am anxious about checking in and getting my suitcase in the overhead compartment above me. Nervous about flying. Anxious about having to use the bathroom while in flight. Nervous about the terrible virus. This will be the last time I fly alone. It is too nerve-wracking.
One thought feeds into another and soon I am thinking about "last times." The last time I board a plane. The last time I will be able to hold a newborn granddaughter. It makes me think about things I don't want to think about and I want to cry. I do cry. And I wish my husband were here to console me. 
All this because the doctor matter-of-factly said four words to me during my 15-minute appointment, which, in my mind, has lasted all day …
"Your disease is progressing."
So it is.  
So it is.
***
Note: Parkinson's News Today is strictly a news and information website about the disease. It does not provide medical advice, diagnosis or treatment. This content is not intended to be a substitute for professional medical advice, diagnosis, or treatment. Always seek the advice of your physician or another qualified health provider with any questions you may have regarding a medical condition. Never disregard professional medical advice or delay in seeking it because of something you have read on this website. The opinions expressed in this column are not those of Parkinson's News Today or its parent company, BioNews Services, and are intended to spark discussion about issues pertaining to Parkinson's disease.