It's Important to Avoid Dehydration with Parkinson's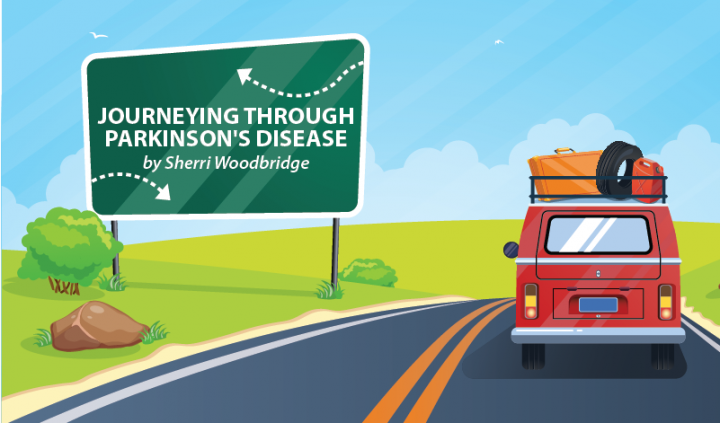 The other day I did something stupid. Really stupid. 
I love to putter in my garden on beautiful days. Only on this beautiful day, I crossed the line. My puttering turned into work, and before long, I was sweating bullets — shotgun-sized bullets on a 98-degree day.
Yet, I kept going.
I kept going because I didn't have the good sense to step back, sit down, take a rest in the shade, and get a drink. Like the Energizer Bunny, I just kept going and going and going. If my neighbor hadn't come outside and reprimanded me (in a kind and concerned way), I'm honestly not sure what would have happened. I noticed while talking to her that I was stumbling around, slurring my words pretty badly, and sweating cats and dogs.
I promised her I would go inside and get some water and cool down. And I did. But I had pushed the boundaries a bit too far. 
During my last visit to the neurologist, my Medtronic rep for deep brain stimulation was talking to me, coincidentally, about how important it is to stay hydrated with a disease like Parkinson's. He said the body is made up of approximately 60 percent water, and the brain 75 percent. For the brain to be healthy, it needs water. Lots and lots of water.
That day in my garden, I was starving my brain of what keeps it running at peak performance: water.
Water is important for all body functions.
The health advocates at That Sugar Movement note that, "Water is required by every cell in the body and important for all body functions. It helps transport oxygen and nutrients critical to the brain for optimal function, whilst providing cushioning and lubrication to the brain tissue. … So, staying hydrated is one critical factor for supporting the brain."
Dehydration also can make you tired, mess with your cognitive abilities, lower your blood pressure, and force the brain to work even harder than a hydrated brain to do the exact same thing.
It took me over two days to bounce back from that episode, and it scared me enough to hopefully never repeat it again. With Parkinson's disease, we're dealing with major brain issues already. Adding self-inflicted dehydration to the mix is just plain stupid.
Take it from me. Learn from my mistake and go have a nice cold glass of water.
***
Note: Parkinson's News Today is strictly a news and information website about the disease. It does not provide medical advice, diagnosis or treatment. This content is not intended to be a substitute for professional medical advice, diagnosis, or treatment. Always seek the advice of your physician or another qualified health provider with any questions you may have regarding a medical condition. Never disregard professional medical advice or delay in seeking it because of something you have read on this website. The opinions expressed in this column are not those of Parkinson's News Today or its parent company, BioNews Services, and are intended to spark discussion about issues pertaining to Parkinson's disease.