Courage in the Face of Fear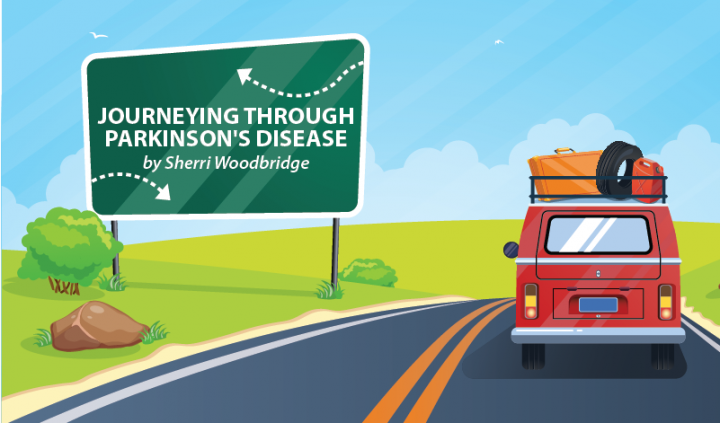 We all fear something. Some of us fear death. Some of us fear being left alone. Others have a fear of failure. This journey we are on can be full of treks through deep, dark forests, roads full of potholes, and mountains we must climb.
When I hear the word fear, I almost always think of Psalm 23. It is one of the Bible verses kids learn early on in Sunday school. It talks about not fearing what might come: "Yea, though I walk through the valley of the shadow of death," I will not fear.
The shadow of death
What is "walking through the valley of the shadow of death?" I think the shadow of death is anything that casts darkness over our lives. Surgeries, chronic diseases, and heart problems can fall under the shadow of death. The list could also include a dying marriage or a wayward child. Walking in a dark valley can bring a fear to fruition, leaving us to experience undue anxiety, an agitated spirit, and feelings of desperation.
Parkinson's disease has a way of causing us to fear. But there is a way to deflect it.
When fear immobilizes us, faith can overcome that fear and give us much-needed courage. Faith speaks to our hearts, telling us a better day is coming. Faith walks with us through the valleys, shining a light ahead so our hope does not fail. It keeps us walking when we feel like collapsing and giving up.
Hope
Fear loses its power when we take a deep breath of courage and keep moving forward, refusing to give in. Courage can stand and fight when fear breathes down its neck. Courage faces diseases and refuses to stand down.
Courage refuses to give up. Courage is a state of mind that embraces the here and now and holds out for hope. I have seen people with Parkinson's disease embrace it with both hands, determined to make the best of it. Do they have a secret that allows them immunity over the fear of Parkinson's or any other illness? 
No. Instead, they have chosen to ax the fear and live courageously with unrelenting hope. A hope that speaks to their spirit and gives them courage as they choose to believe that change is coming. A hope that says change is possible.
Take heart
When the fear ogre comes to tamper with your courage, know that you have a band of comrades standing (or sitting) with you on the front lines. They are ready to do battle on your behalf.
You may feel as if the load you carry is unbearable. You may wonder whether you will make it another day with the pain and stiffness, the immobility, and more. Embrace the courage within you — no matter how small it may seem — and grab hold of the hope it offers. And don't let go.
***
Note: Parkinson's News Today is strictly a news and information website about the disease. It does not provide medical advice, diagnosis, or treatment. This content is not intended to be a substitute for professional medical advice, diagnosis, or treatment. Always seek the advice of your physician or another qualified health provider with any questions you may have regarding a medical condition. Never disregard professional medical advice or delay in seeking it because of something you have read on this website. The opinions expressed in this column are not those of Parkinson's News Today or its parent company, BioNews Services, and are intended to spark discussion about issues pertaining to Parkinson's disease.