Fighting Giants: Staying Calm During the Coronavirus Panic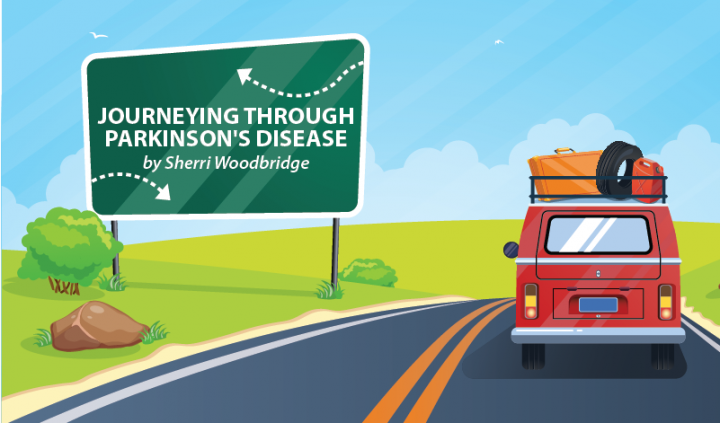 I have Parkinson's disease and I live on a great big orb whose inhabitants have recently taken to biting their nails. They are also purchasing toilet paper, paper towels, water, and soap as if they are going out of style. Eggs are disappearing out of supermarket cold cases. Those suffering from the common cold or allergies will be hard-pressed to find remedies as these have almost completely disappeared as well. 
One thing is driving people to purchase beyond their needs and that is fear, otherwise known as the COVID-19. Though most people hadn't heard of the coronavirus before this year, it had become an international health concern by January 30. Today, both supermarket shelves and schools are empty. The streets are quiet. People are isolating themselves.
How do we stay calm when facing such a big, invisible giant? How did we stay calm when we first faced Parkinson's, the other big, invisible, not-so-friendly giant in our lives? Most likely we didn't. 
Some might have cried. Some might have been seized by fear of the unknown. That's the problem with diseases that come in various shapes and sizes. You can't predict their journey. You may have an idea of how it will go but you can't be certain. Because of the disease's uncertainties and unknowns, fear can take over and wrap its sharp claws around you, trying to strangle what hope and peace you still cling to. 
When you were told you had Parkinson's disease, it might have come as a shock. Perhaps it didn't. Maybe it was a relief to finally know what was waging war within you. Now you can fight against something that isn't quite so invisible anymore.
You stand in one corner while your opponent stands in the other, baring his sharp teeth and stomping his heavy heels on the mat. It is here you take a stand and decide not to allow this disease to get the best of you. You take the first punch, the second, and the third. You pummel that giant. Exhausted and on your knees, you look at the floor as the tears run down your face and then you feel it. A hard punch to your back followed by a gut punch. Will you ever recover from this — the fight of your life?
You lift your face and then you rise. Now you face your fear. With the last of your strength and unspent anger, you give fear a punch that knocks him off his feet. You know he will never be completely gone, but for now, he is subdued. 
Here comes the next giant: COVID-19. You've already faced one giant. You're not afraid to face another. You adopt a similar strategy to deal with the virus as you do with Parkinson's disease. You face it head-on and do what you can to stay healthy. You keep exercising. You keep eating well to stay in good health. You keep moving. You isolate. You don't hide. Hiding is a lonely way to live.
You may get the virus. And yet, it may pass you right on by.
If you find yourself fighting the virus, fight with all you've got and don't give up. You may be isolated but you are never alone.
***
Note: Parkinson's News Today is strictly a news and information website about the disease. It does not provide medical advice, diagnosis or treatment. This content is not intended to be a substitute for professional medical advice, diagnosis, or treatment. Always seek the advice of your physician or another qualified health provider with any questions you may have regarding a medical condition. Never disregard professional medical advice or delay in seeking it because of something you have read on this website. The opinions expressed in this column are not those of Parkinson's News Today or its parent company, BioNews Services, and are intended to spark discussion about issues pertaining to Parkinson's disease.