The Compassionate Warrior in the Battle Against Parkinson's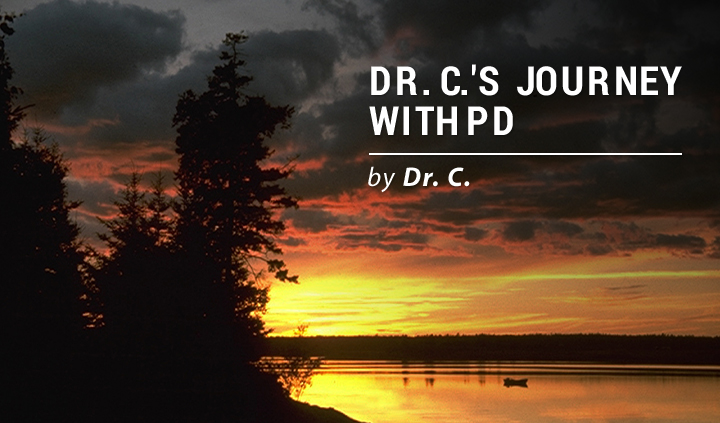 "C" is for compassion in my CHRONDI Creed, a warrior's guide in the battle against Parkinson's disease. It may seem odd to label a warrior as compassionate. Normally we picture the warrior as fierce, brave, courageous, and strong. We don't often associate compassion with such an image. However, in the battle against chronic disease, being both a warrior and compassionate person has important benefits. The compassionate warrior brings a special set of armor and weapons.
Compassion is the mindset upon which the strength and courage of a warrior are set in motion. I have defined compassion as empathy plus wisdom; empathy is the ability to sense and hear the suffering of others, while wisdom is the ability to do something to reduce that suffering. Compassion is about the reduction of suffering in the world.
The first step to becoming a compassionate warrior is making a commitment to a life of compassion, or having a philosophy of compassion. The second step is to realize that you can change your behavior so that you contribute less to the suffering of those around you. The third step is realizing that you can act in a way that helps reduce the suffering of those around you without sacrificing your well-being. In fact, this path of the compassionate warrior promotes personal well-being.
The challenges of living with PD are many. The most obvious are the motor and coordination issues that impact every movement. There are also equally impactful emotional issues such as impulse control, grief, loss, depression, anxiety, and anger. Also included is a decreased ability to manage those emotions.
When the actions connected to these emotions spill out into life, the consequences can be costly and add to an already arduous chronic disease battle. The biggest contributor to human suffering is the objectification of the other person, which often happens when emotions overflow. This is where the practice of compassion plays an important role.
Practicing compassion is very much a scenario looping skill, and as such, it is good brain training for people with Parkinson's. Without doing so directly, the practice of compassion helps us to moderate those emotions and decrease their consequences.
It may seem odd to say that acting compassionately has selfish benefits. That's not the goal of compassion or its mindset, but those benefits are simply positive side effects. Compassion focuses on the other person. The skill at which a person can do this depends on their history with practicing compassion. You don't have to be an expert to have it make a difference.
Practicing compassion at any level is good for relationships, and healthy relationships improve the quality of life for anyone with a chronic disease. The compassionate mindset is also one of gentleness, which can be (and should be) applied to self in healthy doses. Being a compassionate warrior does not mean we sacrifice our well-being for the sake of another. Two people in a rowboat, both manning the oars, makes the journey easier.
Compassion, after some practice, can move from contemplated action to the first action taken. It then becomes the first thought considered, which then becomes living as a compassionate warrior. I have been training as a compassionate warrior for decades, and PD has set me back. As a compassionate warrior, I continue to work as hard as any warrior would when preparing for battle. The compassionate warrior does this preparation along with meditation and a calm mind.
It is a commitment to a way of living that's foundational for the other parts of the CHRONDI Creed. Additionally, the other parts of the CHRONDI Creed help to support this foundation to becoming a compassionate warrior against the chronic disease of Parkinson's.
It is not easy to become a compassionate warrior in the battle against PD, but the benefits are worth the effort. What is your experience in applying compassion in your life?
***
Note: Parkinson's News Today is strictly a news and information website about the disease. It does not provide medical advice, diagnosis or treatment. This content is not intended to be a substitute for professional medical advice, diagnosis, or treatment. Always seek the advice of your physician or another qualified health provider with any questions you may have regarding a medical condition. Never disregard professional medical advice or delay in seeking it because of something you have read on this website. The opinions expressed in this column are not those of Parkinson's News Today or its parent company, BioNews Services, and are intended to spark discussion about issues pertaining to Parkinson's disease.