Some Days, I Feel Like I'm Coming Apart at the Seams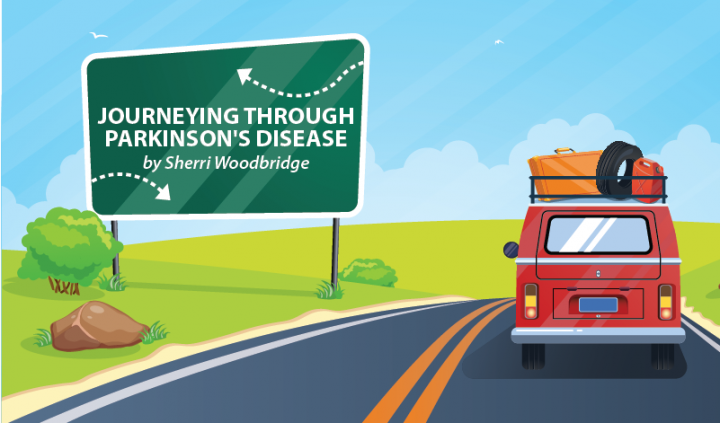 My couch has seen better days. One of the cushions is beginning to unravel at the seams.
We all know what unraveling is: A piece of thread that has held a seam together has worked its way loose. (This cushion has had a lot of help from dozens of different derrières). Recently, I discovered that there's a hole in my couch cushion.
Stuffing and strings
On some days, I feel like a cushion that has come unraveled by others constantly picking at my loose threads. I can't hold it together anymore, and everything inside is released, leading to a big mess. Stuffing and strings lie everywhere as I wonder if I will ever get put together again the way that I used to be.
My unraveling has not been a frequent occurrence, but it has happened on occasion.
That is how I felt the other day when I received another scolding from my neighbor for not asking for her help to unload some bags of pebbles from my car. OK, it was eight bags — and they were heavy — but let me tell you, 10 years ago those eight bags would not have been a problem. Five years ago, they might have been a struggle. The other day, lifting them was almost impossible.
This time my neighbor's "reprimand" was not because I was hot and dehydrated — grounds for her last pep talk. It was about lifting such a heavy load by myself and not asking for help. It was about being unable to do what I once could, and as much as I'd like to, I can't do those things anymore the way I'd like to.
I don't like Parkinson's
As she told me that I need to take better care of myself, I realized that she was right. I reached out for a hug and wept against her shoulder. I had unraveled at the seams. My insides spilled everywhere. I was a befuddled mess. I do not care for this disease.
The experience was an encounter with reality and a lesson in humility. That's what Parkinson's does to you. It makes you take a good look in the mirror and face your new limits. As the disease stares back at you through the looking glass of your soul, it whispers that this may well be an education for me about control — or my lack thereof.
What I think I may have control of might instead be controlling me. As much as I'd like to deny it and tell myself, "I have Parkinson's, it doesn't have me," it does. 
Sometimes I would give anything for the return of my old strength and energy. But that's not to be — not in the same way, anyhow. My limits are more limited. I have to (literally) fight for my strength and yet, though my energy may wane, my stamina and fortitude remain intact. 
With that realization, a small voice whispers to me:

"Rest / Don't try to figure out your life / Listen to what I'm whispering to your heart / I know your life isn't anything like you thought it would be / I know it feels like the end is closing in on you, but it's not true / There's so much of your story left to unfold." (Inspired by Steven Curtis Chapman's "Glorious Unfolding.")
I can choose to fret or rest.
I can choose to unravel or unfold. Gloriously.
I choose to unfold.
***
Note: Parkinson's News Today is strictly a news and information website about the disease. It does not provide medical advice, diagnosis or treatment. This content is not intended to be a substitute for professional medical advice, diagnosis, or treatment. Always seek the advice of your physician or another qualified health provider with any questions you may have regarding a medical condition. Never disregard professional medical advice or delay in seeking it because of something you have read on this website. The opinions expressed in this column are not those of Parkinson's News Today or its parent company, BioNews Services, and are intended to spark discussion about issues pertaining to Parkinson's disease.