If Parkinson's Were a Color, What Color Would It Be?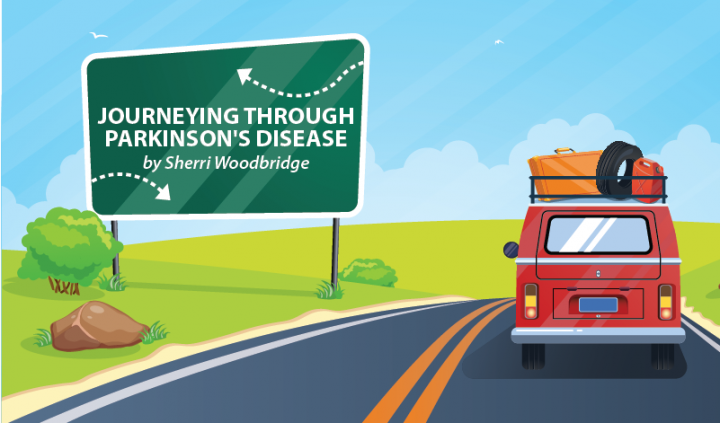 During one of my many moments spent pondering frivolous stuff, I recently was thinking about colors and the emotions they represent. Here is what I came up with.
I love the color yellow. It reminds me of walking into spring, hoe in hand and clippers in tow. Then I waltz into summer, with a song in my heart as I watch my garden grow. The flowers are blooming with more buds yet to open.
Among my favorites are the tall, bright sunflowers that reach up to the heavens. But there are no sunflowers with Parkinson's disease as the color yellow doesn't exist.
Or does it?
When I think of blue, I picture the calm of the clear, blue sea — the peaceful feeling while standing at the water's edge, the waves gently lapping at my feet while the sea breezes blow my hair against my face. But there is no blue, calm, or serenity with Parkinson's.
Or is there?
We might think of red and black when we think of Parkinson's disease — or any disease for that matter. Red is often associated with anger and black with fear. It isn't difficult to feel anger toward something you view as an enemy. Fear isn't hard to dredge up, either.
Anger comes and goes; it can be here today and gone tomorrow to reappear another day. Fear can reside for what feels like forever, and we can feel as if we have no control over this emotion.
Or do we?
Do you walk through the darkness or in the company of light? Do you live with fear vying for some of your peace, or do you allow the seeds of positivity to take root and help you to grow toward the sun as sunflowers do?
Yellow can exist in the life of a person with Parkinson's disease. The bright color comes in the form of family and friends who care and make time to be with us in our altered states. It exists when we make an effort to shovel away the negativity we've allowed to grow. Bad feelings continue to spread until we decide to change a cynical attitude into one of grace and gentility.
If we wish to experience blue on our journey, we must stand at the water's edge and look up toward the sky. We must make the time and effort to go to those places that offer peace and serenity, even if we can't get out of the car. Or even if we just go out into our backyard. A harsh and critical spirit can be overcome by taking a walk in serene places and allowing the calm and stillness to comfort us.
And what about black and red?
How do we shake those colors from our Parkinson's palette?
As I mentioned, the color red typically represents anger, and it's often a byproduct of our hurt feelings. We may have a good reason to be angry, but still we choose that feeling. Anger can often be remedied by forgiveness, enabling us to live among the various hues of blue and yellow. Forgiveness instills in us feelings of peace and joy.
We can allow fear, often represented by the color black, to make us move or immobilize us. It will either cause us to get going or freeze us in place. Like anger, we choose how we deal with fear. Fear can rob us of light and allow the shadows to mock us at every turn. Or we can decide to live with courage in the light.
We will all experience the colors of Parkinson's disease, but we don't have to stay in any one of them. Life will throw situations at us that will cause us to fall into despair and discouragement. Then someone will encourage us, and we will find that our load has lightened and our journey has become joyful, despite our circumstances. And nothing has really changed but the color we've chosen to live in.
***
Note: Parkinson's News Today is strictly a news and information website about the disease. It does not provide medical advice, diagnosis or treatment. This content is not intended to be a substitute for professional medical advice, diagnosis, or treatment. Always seek the advice of your physician or another qualified health provider with any questions you may have regarding a medical condition. Never disregard professional medical advice or delay in seeking it because of something you have read on this website. The opinions expressed in this column are not those of Parkinson's News Today or its parent company, BioNews Services, and are intended to spark discussion about issues pertaining to Parkinson's disease.