Parkinson's Boxers Have the Greatest Cheering Section Around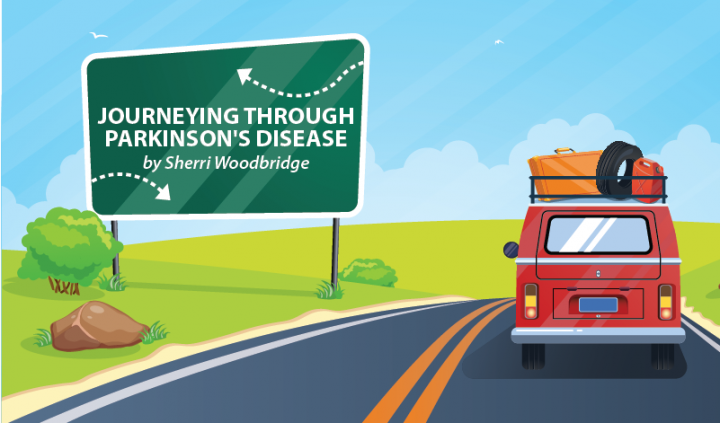 I attend a Rock Steady Boxing class twice a week. Rock Steady Boxing is a program founded in 2006 by Scott Newman, who has Parkinson's disease, along with his friend, Vince Perez, who does not have Parkinson's. 
The class is more than merely exercising or getting "Parkinson's fit." Fellow attendees become friends committed to doing their best to fight this disease. They are friends who are all in the same boat and encourage one another verbally, emotionally, and by example. But the class also has another dimension: a personal cheering section.
Many of us who attend these classes have someone to drive us to them, including husbands, wives, other family members, and friends. Most stay and watch our workouts. Some participate in their own way.
The other evening, Penny, who is the wife of one of our guys, offered to help me put on my gloves. Someone commented that this is Penny's purpose — helping participants of our boxing class to put on their gloves. She agreed. 
You may think that her assistance is insignificant or believe that perhaps I am making light of it. You would be mistaken. Penny's purpose extends far beyond closing the velcro on boxing gloves. 
She takes a front-row seat on a metal stool behind the half-wall of the gym, sitting alongside a small group of other family members and friends of Parkinson's boxers. This is our time to strengthen our bodies and their time to reinforce their reserve as caregivers. While we are hopping, jogging, and doing pushups, they are exchanging caregiving war stories or just sharing some downtime with others who understand their plight.
They watch us run, jump, squat, and punch. They laugh with us. (Please note that I wrote, "They laugh with us," not "at us.") They root for us when we jog by and count repetitions for us so we don't have to use our valuable brain cells to stay on track. They encourage us to keep going when we show signs of fatigue or feel like quitting.
Each week, they bring healthy snacks to share with one another and with us, too. Instead of taking our gloves off so that we can take a carrot stick, grape, or strawberry, they happily "feed" them to us.   
Anyone with a chronic illness knows that being a caregiver is tough. After all, we are the ones they are caring for. We can be grumpy because of the constant pain that ravages our bodies, and we may appear ungrateful at times. But one thing is certain: Though we may not always show our appreciation for them, we have the greatest cheering section around. 
***
Note: Parkinson's News Today is strictly a news and information website about the disease. It does not provide medical advice, diagnosis or treatment. This content is not intended to be a substitute for professional medical advice, diagnosis, or treatment. Always seek the advice of your physician or another qualified health provider with any questions you may have regarding a medical condition. Never disregard professional medical advice or delay in seeking it because of something you have read on this website. The opinions expressed in this column are not those of Parkinson's News Today or its parent company, BioNews Services, and are intended to spark discussion about issues pertaining to Parkinson's disease.