Conquering Fear Turns Us from Worriers to Warriors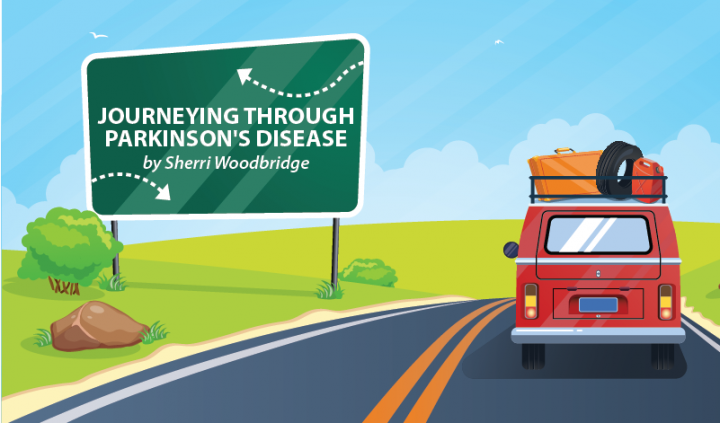 When I think of a warrior, I think of Mel Gibson and the role he played in the movie "Braveheart." Gibson played the main character, Sir William Wallace, a Scottish knight. He was a warrior for his homeland Scotland, fighting for freedom against the English. 
Although much of the historical telling of the story by Hollywood is inaccurate (go figure), it still makes for a good example of what a warrior is: bold and brave. They don't show fear.
Fear will try to worm its way into your calm, your peace, your countenance.
The best way to add fuel to the fire of fear is to worry about what you can't change. Worry promotes fear, and who needs or wants that? 
A college professor I once had made the statement, "We don't fear the dark. We fear the things we can't see in the dark." And so it is with Parkinson's disease. We don't necessarily fear the disease itself, but we can continually worry about what the disease may be doing to us. Do we really want to dwell on what could go wrong with having Parkinson's disease? How it will/does affect us and our relationships? Do we want to dwell on how it's affecting our finances? Our overall well-being? I would venture to say we have other things we'd rather dwell on.
Someone once said that worry robs today of its joy.
Isn't that the truth! When I start to think about things that are better left un-thought, my mood can plummet. When I begin to take a downward spiral with worry and let fear have its heyday, I do whatever it takes to get out of my head. I get up and I get out. I get busy. 
What if Corrie Ten Boom, a woman who hid Jews in her home during World War II, allowed worry to consume her? What if Joni Earekson Tada, a woman paralyzed in a diving accident in her teens who founded a ministry that reaches out to those with disabilities, had spent her life in her wheelchair, worrying what was to become of her? And what if Desmond Doss, who is credited with saving 75 soldiers during one of the bloodiest battles of WWII, allowed worry to consume him? 
What if you allow worry to consume you?
God may have an assignment he's honing you for. Get out and get going. Wouldn't you rather be a warrior than a worrier?
***
Note: Parkinson's News Today is strictly a news and information website about the disease. It does not provide medical advice, diagnosis or treatment. This content is not intended to be a substitute for professional medical advice, diagnosis, or treatment. Always seek the advice of your physician or another qualified health provider with any questions you may have regarding a medical condition. Never disregard professional medical advice or delay in seeking it because of something you have read on this website. The opinions expressed in this column are not those of Parkinson's News Today or its parent company, BioNews Services, and are intended to spark discussion about issues pertaining to Parkinson's disease.