My Caregiving Bucket List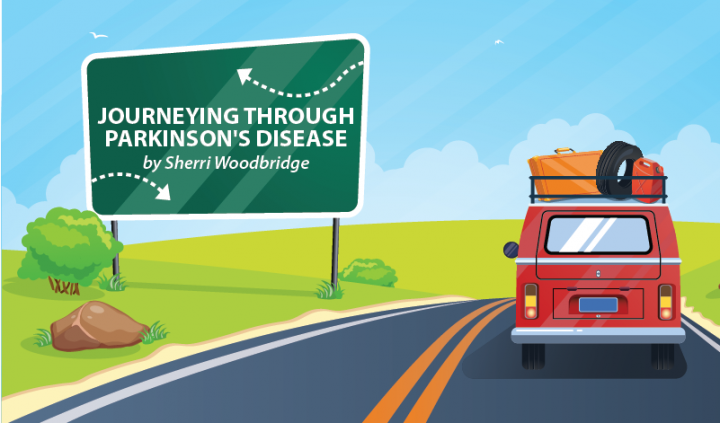 Sometimes I wonder what my life with Parkinson's disease will be like in the coming years. I also think about the challenges that my caregiver will face. It's hard to avoid thinking about the future when you live with a chronic disease.
Sitting outside on my porch this summer, I watched the birds flying back and forth as they collected sunflower seeds from the feeders I had put out for them. As I write this column, I think about the time when I might not have the energy or the ability to feed them. I've asked my husband, when that time comes, to please take me onto the porch so that I can still enjoy watching the birds. 
When you live with a chronic illness, you inevitably find yourself thinking about the "what ifs."
We believe that we know another person well, but does our caregiver appreciate the little things about us that might make their job of caregiving easier?
For example, does my husband know how much I enjoy the birds? Of course, he does, but in the throes of caring for me, he may forget about wheeling me onto the porch to listen to their chirping. A caregiver may be too distracted with essential tasks such as medication dosages and appointment schedules to remember the little things.
Create a bucket list
Why not make it easier for my "future caregiver" now? I've begun to create a bucket list of my "likes." This list includes activities I enjoy that my caregiver might not think of, but that could make their job a little easier by keeping me "occupied."
The following are my suggestions based on my own caregiver bucket list:
Make a list of my favorite books and authors. It doesn't matter if I've already read them. By the time I'm in that place, I will have forgotten what I've read, and they will seem like new stories. If you are unable to read anymore, perhaps you would like your grandchild or another family member to read aloud to you? It would benefit the younger person and give your caregiver a break. Audiobooks are another option.
Bird-watching is something a person can do while sitting in a chair unattended. For rainy, bird-less days, a CD of birdsong for the patient to listen to indoors might be soothing.

 

Make a list of my favorite movies and actors for future reference.
People with chronic illnesses often experience pain that can be alleviated through touch, for example, with a foot rub or application of lotion or oil to the legs. Gentle massage helps to relieve stiffness and aches while making the patient feel that they are cared for and have value.
Who hasn't enjoyed a quality haircut? One reason is that you get a scalp massage. However, a caregiver might have arthritis and be unable to give a scalp massage due to stiff fingers. As a little girl on family car rides — before car seats for kids or mandatory seat belts existed — I would often stand on the floor behind the driver's seat and "do" my dad's hair as he drove. I would comb it and pin barrettes and bobby pins. He's now 85, but he still talks about how he loved when I'd mess with his hair — not because he liked pink barrettes and ponytail holders, but because it felt good. Maybe you have a little granddaughter who wants to practice being a beautician?
Talk to a person who cares for someone with Parkinson's or a fellow patient who is further along in the disease than you are and ask for their suggestions.
***
Note: Parkinson's News Today is strictly a news and information website about the disease. It does not provide medical advice, diagnosis, or treatment. This content is not intended to be a substitute for professional medical advice, diagnosis, or treatment. Always seek the advice of your physician or another qualified health provider with any questions you may have regarding a medical condition. Never disregard professional medical advice or delay in seeking it because of something you have read on this website. The opinions expressed in this column are not those of Parkinson's News Today or its parent company, BioNews Services, and are intended to spark discussion about issues pertaining to Parkinson's disease.