Repeat After Me: 'I Am Not a Burden'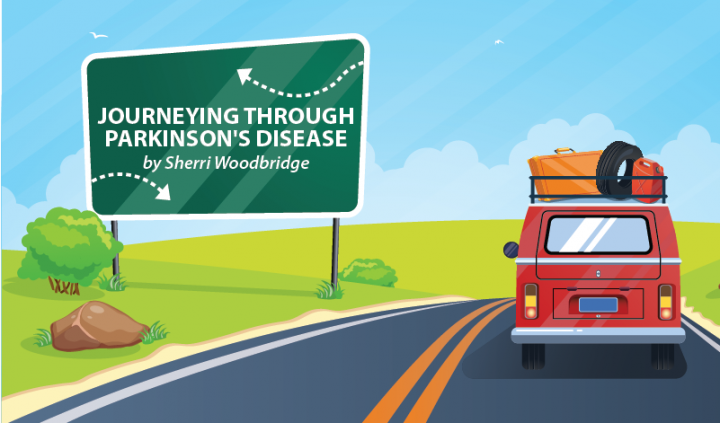 Some of us may think we're a burden when perhaps our issue is pride. We don't want to be a burden because we'll think less of ourselves if someone has to care for us. Or, we may think others will think less of us if they have to care for us. If it is a pride issue, we will become a burden with a really bad attitude. Stop that.
We are all dealt different cards when exiting the womb. Not everyone crawls away with a royal flush in the game of life, having all their wants and needs taken care of. What we do with what we have been given — great or small — is what matters. Will we sit and throw a pity party for ourselves because we were dealt the Parkinson's disease card? Or will we dig deep for our grit, pull up our bootstraps, get up from that chair (or couch), and start living?
Years ago, a friend of mine lost her mother who was also her best friend. Toward the end, she spent each day sitting with her mother, reading to her, making her laugh, singing to her, watching her sleep. And then it was time. Her mother passed away.
My friend has young-onset Parkinson's, but she refuses to let it get the best of her. It often takes her energy, spunk, and drive, but she keeps going. She struggles to walk, and yet she walked miles when caring for her mother — back and forth to the kitchen, helping her mother to the bathroom, and performing many other duties.
She makes cards for friends to encourage them even though she struggles to move her fingers. She is severely limited in her movements much of the time. She is also more giving than most people I know who don't have a disability.
She doesn't consider herself a burden because she isn't. Whatever she can do, you will see her doing it. She may perform tasks more slowly than she used to, but she's still doing it — and it is usually something to help others.
Do you feel as if you are a burden to others? That you will become a drain on their life? We need to stop thinking like that and get on with living our life now while we still can. And if we tackle some hard issues now instead of leaving them for later, it will make things easier in the future.
For example, at what point will extra help be needed? When should we consider nursing care? Discuss these issues now. Don't wait for later. This will relieve some of the fears we tend to dwell on that can lead us to feel like a burden.
The disease you struggle with now may end up taking you down a rougher road than your current one. Then again, maybe it won't. But for now, pull up those bootstraps, get out of that chair or off that couch, and live your life as fully as possible. Keep your head up and keep smiling. If you weren't the smiling type before, start now. Someone needs you and you need them.
***
Note: Parkinson's News Today is strictly a news and information website about the disease. It does not provide medical advice, diagnosis or treatment. This content is not intended to be a substitute for professional medical advice, diagnosis, or treatment. Always seek the advice of your physician or another qualified health provider with any questions you may have regarding a medical condition. Never disregard professional medical advice or delay in seeking it because of something you have read on this website. The opinions expressed in this column are not those of Parkinson's News Today or its parent company, BioNews Services, and are intended to spark discussion about issues pertaining to Parkinson's disease.