I Have Parkinson's, but I Won't Let It Have the Best of Me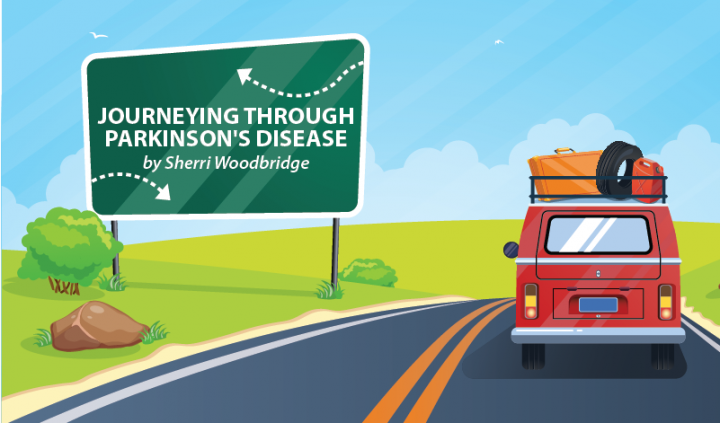 I'm unsure about how I feel today, but I am certain it's not me. I am not at my best.
Tired and weary, I am running this race against time. I hope I am running it well. We all believed, at one point or another, that we had a limitless supply of time. We couldn't wait to grow up. And while we were daydreaming about getting older — and hopefully wiser — those who had reached adulthood wished to be young again. None of us — young or old — ever dreamt of having a sidekick called Parkinson's disease. Some "thing" that would insist on stealing the show, taking our inexhaustible dreams and infinite wishes, leaving us exhausted and apathetic.
Dreams and wishes
During sleepless nights, I can be tired and weary. I often wonder what it would be like to be young again. The young before the young-onset Parkinson's disease stepped into stride alongside me, somewhere during my first 30 years of life. The days when I dreamed of being all that I could be while feeling something pulling me in another direction.
Thief of time

Chronic diseases can rob us of time. They can plunder our lives and steal our hopes and dreams. They can ruin our relationships, but we aid and abet them by becoming antisocial and stepping away for unsubstantiated reasons. 
We think that we don't speak loudly enough for others to hear us, so we take one step away. 
We are convinced others don't want to spend time with us, so we take another step away. 
Our canes and walkers remind us that we have slowed down — and so we take yet another step away, thinking that others wouldn't want to walk at the back of the lines with us. 
We are invited to lunch with friends but refuse the invitation, believing that we will burden others when we require help with cutting our food. 
Another step. Few become many. We now feel friendless. But are we justified in our belief? Perhaps. But from personal experience, I know that we can force those steps ourselves.
Fighting back
I can say, "I have Parkinson's, but it doesn't have me," but the truth is that sometimes it really does have me.
It's gotten a hold of my zip, my perk, and my drive. It often gives me "tired" instead. And it takes that thing we call time. 

It takes time to muster up the energy to fight back. But somehow, somewhere deep inside, I find the zip, the perk, and the drive, and I take back the "me" that was missing. I push through another day of having Parkinson's, but I don't let it get the best of me.
***
Note: Parkinson's News Today is strictly a news and information website about the disease. It does not provide medical advice, diagnosis, or treatment. This content is not intended to be a substitute for professional medical advice, diagnosis, or treatment. Always seek the advice of your physician or another qualified health provider with any questions you may have regarding a medical condition. Never disregard professional medical advice or delay in seeking it because of something you have read on this website. The opinions expressed in this column are not those of Parkinson's News Today or its parent company, BioNews Services, and are intended to spark discussion about issues pertaining to Parkinson's disease.