Being Resilient with Parkinson's Disease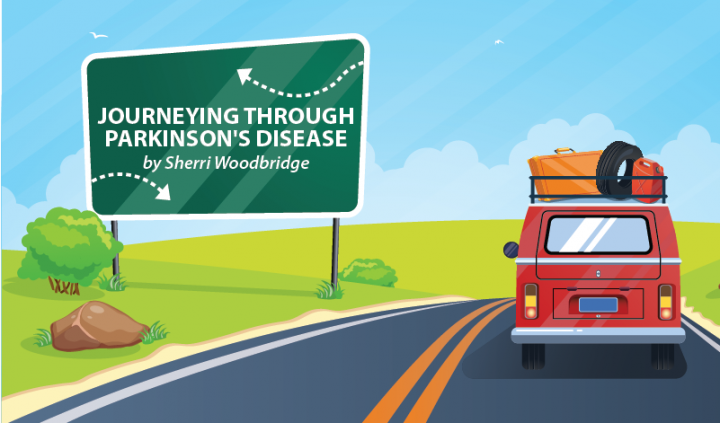 Resiliency.
It's not a word you hear too often in relation to Parkinson's disease. You hear words like courage and strength. But resiliency? Not often.
What is resiliency? You might say it is having the ability to bounce back quickly from difficulties. Or having a toughness of character, a buoyancy, a flexibility. It means having something called ductility. 
What is ductility?
I admit, I had never heard this word before. To have ductility, you need to be ductile, which means, according to a thesaurus I consulted, being able to be "deformed" without losing toughness. (Ouch!) 
Ductile materials can be stretched without breaking. Ductility is an important property for manipulating metals or glass by hammering, drawing (stretching), or rolling without fracturing or breaking. Think about beautiful blown glass or intricate pieces of gold jewelry as examples of ductility.
Having a chronic illness such as Parkinson's disease can in some ways leave you feeling "deformed" physically, emotionally, and mentally. We don't walk the same, talk the same, think the same, or feel the same. Ultimately, we are not the same as we once were. We can feel like we have been hammered and stretched to our breaking point, and though we may come close, we aren't broken. 
Stretched but not broken
I have been mulling over the characteristic of being resilient for a week or so. Matthew Lafleur, associate director of columns at BioNews Services and a fellow columnist, brought it to my attention in a newsletter he wrote to other columnists. In the newsletter, he wrote about how the lives of those of us with chronic illnesses — our lives — have been disrupted because of the COVID-19 pandemic. Yet, according to Lafleur, we already know what it feels like to live in a world that has been turned upside down, hammered and stretched. We've learned to alter our living in order to survive in this journey we call life. 
Lafleur noted that people with chronic diseases "know what it's like to live in a scary and unpredictable world. We know what it feels like to have the wind knocked out of us, and collapse onto the floor, scared and unsure how to get up.
"And we've learned to rise."
When you have been at your breaking point, hammered by the storms in your life until you feel you won't remain afloat, when you have been stretched like hot glass and feel you will at least be fractured, if not shattered, and when you have been pulled in every direction like an elastic rubber band and feel you will never bounce back, stop. Close your eyes and take a deep breath. 
You are resilient. You are stronger than you think. You have weathered the storms in your life and remained afloat. Sure, you got wet, maybe even drenched, but you kept swimming. You kept rowing. 
When you feel deformed or disabled, remember, you are in the process of being made tougher. You are becoming resilient.
During the month of April, we are encouraged to have an awareness of Parkinson's disease and to share our knowledge, our wisdom, and our experience with the disease. In sharing, let's not forget that although the trials of this life can be a heavy load, we are becoming resilient, and in being resilient, we will overcome. 
***
Note: Parkinson's News Today is strictly a news and information website about the disease. It does not provide medical advice, diagnosis or treatment. This content is not intended to be a substitute for professional medical advice, diagnosis, or treatment. Always seek the advice of your physician or another qualified health provider with any questions you may have regarding a medical condition. Never disregard professional medical advice or delay in seeking it because of something you have read on this website. The opinions expressed in this column are not those of Parkinson's News Today or its parent company, BioNews Services, and are intended to spark discussion about issues pertaining to Parkinson's disease.