Finding Answers in a Sea of Information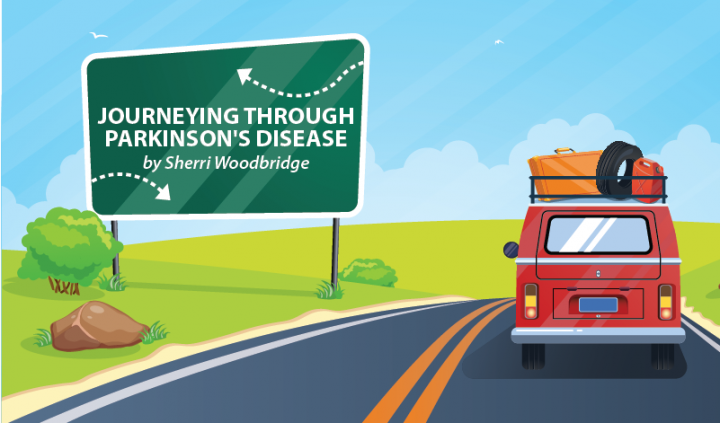 I had the symptoms long before the diagnosis. They started back in high school. By the age of 32, I was looking for answers, but finding the wrong ones. I didn't find the right answer until 10 years later: Parkinson's disease.
While exploring the internet, I found Daily Strength…
When I was diagnosed, I didn't know where to turn to for information or support. In 2007, I started searching the internet with Explorer (Google wasn't the "in" thing yet). I came across a site called Daily Strength, which is known for its online support groups for many conditions, including Parkinson's.
Organizations
Today, several organizations provide research, support, education, and services to make living with Parkinson's more manageable. These are the sources you want in your Parky Toolbox when you are first diagnosed. Why? They are reputable and have the latest, up-to-date information.
Two become one.
In 1957, Jeanne Levey, whose husband struggled with Parkinson's, founded the National Parkinson Foundation. That same year, businessman William Black, founder of Chock Full o'Nuts, started the Parkinson's Disease Foundation after learning that one of his closest friends had been diagnosed with PD. Black's goal was to find effective pharmaceutical treatments for the disease. In 2016, the two organizations – both Lewey's and Black's – joined to form the Parkinson's Foundation, a national organization with a mission to improve care and advance research toward a cure.
In 1961, the American Parkinson Disease Association was founded to provide patient service and educational programs. Today, it also seeks to bring about awareness of the disease and to support research.
The Michael J. Fox Foundation was founded in 2000 and is dedicated to finding a cure for Parkinson's.
The Davis Phinney Foundation, founded in 2004, works to help people "live well" with Parkinson's disease.
Blogs
Blogs written by Parkinson's patients try to encourage others who are walking a similar path by offering wisdom gleaned from experience. It's not like it was 15 years ago, when you could follow them all and not feel overwhelmed. There are hundreds now!
You are not alone.
My website, Parkinson's Journey, has an extensive list of Parkinson's blogs, written by people like you and me. Following are a few of my favorites. If you recently have been diagnosed and are looking for encouragement and information, these are good places to start:
Parkinson's Humor: Regardless of what's happening, Bev Ribaudo, aka YumaBev, shares her optimistic attitude about living life with Parkinson's. She shows that, despite the diagnosis, laughter is still possible and may be the best medicine that can be found.
Twitchy Woman: Sharon Krischer says it's possible to live well with Parkinson's. Through her blog, she seeks to educate readers and encourage them to take charge of their lives.
Defeat Parkinson's: Maria De Leon comes at the disease from both angles — those of patient and doctor. Maria is a neurologist whose career was cut short by young-onset Parkinson's disease. She speaks with authority, wisdom, and understanding, seasoned by a personal faith in God.
Parkinson's Journey's mission is to encourage those with PD, inspire them to live with courage and hope, and offer them support, all the while reminding them they do not walk this journey alone.
There are dozens, if not hundreds more blogs to be explored. It is my plan to revisit them in the near future.
Meanwhile, I hope this has given you a place to start getting some answers and encouragement. Perhaps you have a favorite blog that you go to for support. Care to share?
***
Note: Parkinson's News Today is strictly a news and information website about the disease. It does not provide medical advice, diagnosis or treatment. This content is not intended to be a substitute for professional medical advice, diagnosis, or treatment. Always seek the advice of your physician or another qualified health provider with any questions you may have regarding a medical condition. Never disregard professional medical advice or delay in seeking it because of something you have read on this website. The opinions expressed in this column are not those of Parkinson's News Today or its parent company, BioNews Services, and are intended to spark discussion about issues pertaining to Parkinson's disease.