The ABCs of Parkinson's: 'J' Is for the Junk and Jewels of PD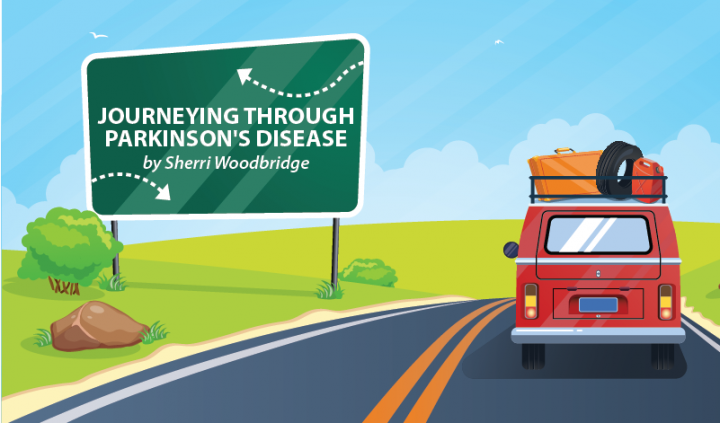 A continuation of the "ABCs of Parkinson's" series.
You've likely heard that one's man's junk is another man's treasure. Well, if not, you just did. One of my favorite things to do is to go to yard sales or thrift stores. I don't look for anything in particular, but when I see something that catches my eye, I know that I have just stumbled upon a treasure that someone else threw in the "junk" pile.
Fifteen years have passed, come December, since my Parkinson's disease (PD) diagnosis, though I've dealt with symptoms for over 20 or more. When I was told I had PD, I didn't know much about it. I didn't realize its implications, nor did I know what was (or could be) waiting for me down the road. I wondered how anything good could come from having a disease without a cure.
But then I met a stranger online through a PD chat room. Jewel 1 of having Parkinson's disease was a stranger who became a close friend. Parkinson's has come between some relationships in my life (junk) but it has also provided new, deep relationships in my life (jewel).
Jewel 2 is that my attitude regarding doctors was restored to a positive place when I met my movement disorder specialist. I had some pretty rotten experiences when it came to doctors, but his compassion, wisdom, humor, and availability gave me a renewed appreciation for doctors, especially those who have a great bedside manner.
Among the junk of PD, I have found other jewels. I learned to appreciate anew the time given to me right now; time to spend with my husband, my grown-up children, and my grandchildren. I have discovered just how important that jewel is, and it is perhaps my most treasured. Time is already short for each of us. Adding any sort of illness into the mix shortens that lifespan for so many reasons. Cherish the fleeting moments and live your best self through each one. 
Gratitude is just one more jewel I have experienced among the junk of PD. I was taking a walk with my grandson the other day and he kept looking up at the sky and smiling. I asked him what he was thinking. He looked up again, smiling, and replied, "The sky is just so blue." A child sees through the eyes of wonder and often through unprompted thankfulness. It is a great joy to taste life through a child's wonderment.
When experiencing discouragement or despair or if you're just having a not-so-good day, try and find a jewel in your life. They are there. You may just have to uncover them.
***
Note: Parkinson's News Today is strictly a news and information website about the disease. It does not provide medical advice, diagnosis or treatment. This content is not intended to be a substitute for professional medical advice, diagnosis, or treatment. Always seek the advice of your physician or another qualified health provider with any questions you may have regarding a medical condition. Never disregard professional medical advice or delay in seeking it because of something you have read on this website. The opinions expressed in this column are not those of Parkinson's News Today or its parent company, BioNews Services, and are intended to spark discussion about issues pertaining to Parkinson's disease.