The ABCs of Parkinson's Disease: The Letter B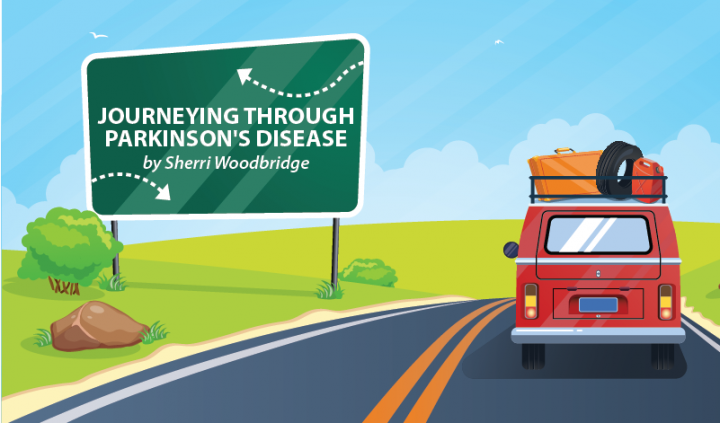 Second in a series. Read part one.
The letter B is for balance and Botox.
Balance
Many people with Parkinson's experience walking or balance problems, which can occur in differing degrees. Gait problems can range from the disease slowing your speed, to a lessening of your arm swing and steps that tend to mimic shuffling instead of having a regular stride. You may also struggle with difficulty getting started or freezing in place. Experiencing problems with your balance can cause unsteadiness and falls that make everyday tasks challenging and frustrating.
These symptoms can be tough to treat, but there are ways to manage them: medication adjustment, exercise, and physical therapy. A home safety evaluation may also help.
There are exercises to improve balance for people with Parkinson's disease. Plus, you can learn methods for getting back up after a fall to avoid injury as much as possible.
Botox
And what else is connected to Parkinson's disease that begins with "B"?
Why, Botox, of course. People have Botox injections for many different reasons, but in Parkinson's disease, researchers have found it to be a great help for those suffering from dystonia.
Dystonia is the contraction of a muscle or group of muscles. These contractions can often cause painful and abnormal positions of various parts of the body, for example, the curling of a patient's toes.
Botox is injected into the affected muscles. The contracted muscles are weakened by the use of Botox, causing them to return to a more normal state. Because of its short effectiveness duration, Botox will most likely need to be reinjected every three to four months.
My neurologist talked about the benefits of Botox for relieving the areas where I was suffering from dystonia, mainly in my back and neck. He injected me with Botox, and within two days I could move my neck again and the pain in my back subsided. It made a world of difference.
***
Note: Parkinson's News Today is strictly a news and information website about the disease. It does not provide medical advice, diagnosis or treatment. This content is not intended to be a substitute for professional medical advice, diagnosis, or treatment. Always seek the advice of your physician or another qualified health provider with any questions you may have regarding a medical condition. Never disregard professional medical advice or delay in seeking it because of something you have read on this website. The opinions expressed in this column are not those of Parkinson's News Today or its parent company, BioNews Services, and are intended to spark discussion about issues pertaining to Parkinson's disease.