ABCs of Parkinson's: 'H' Is for Heroes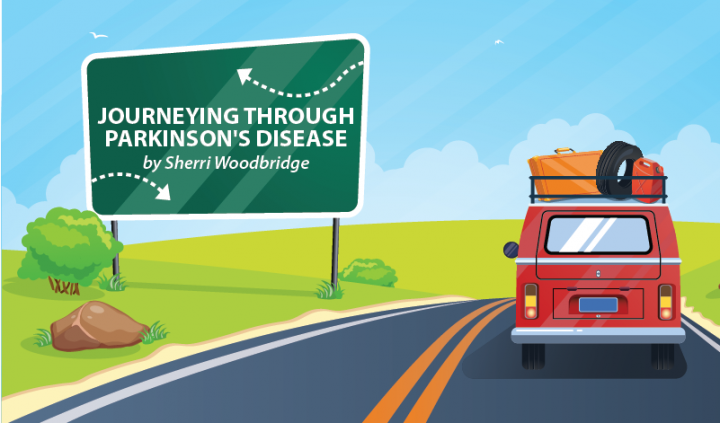 A continuation of the "ABCs of Parkinson's" series.
Ninja Turtles. Batman. Superman. Wonder Woman. 
If you were to list today's heroes, the list would most likely contain those mentioned above, the tried and true of all "heroes."
When it came time for my 10th-grade son to tell the class what his term paper would be on, he said, "superheroes, because everyone needs a superhero." His teacher thought he was joking.
I participated in a walk to promote awareness of Parkinson's disease (PD) a few years back. We were given T-shirts with "Parkinson's Hero" splashed across the front. I struggled with wearing that T-shirt for a long while. I didn't feel like a hero. I didn't dress like a hero. I didn't look like a hero.
A few weeks ago, I passed a wildland fire truck. My son is now a wildland firefighter. He took his "everybody needs a superhero" comment seriously. I gave the crew a thumbs up as I passed, thankful that there are men and women doing hero stuff in real life. Men and women who go where most others will not go and do what most others will not do — all for the sake of someone else.
What is a hero, anyhow? A hero is defined as someone "noted for courageous acts or nobility of character. A person who, in the opinions of others, has special achievements, abilities, or personal qualities and is regarded as a role model or ideal."
I wouldn't say that all people with Parkinson's fit that description, but they could to some degree. I know some people with PD or caretakers of those with PD who have done courageous acts — climbed outrageously high mountains, biked long, hard miles, walked across rough and rocky terrain for miles, and more — all for the sake of bringing attention to a cause they deem worthy. Something like Parkinson's disease research and awareness. Then, there are those who "accomplish" much less, it might seem, but bring just as much attention to the cause. 
We all do what we are able to do with our diseases, even if it means just getting up in the morning. There are times I have gotten down on myself for not doing more. Times I have told myself that writing a blog, speaking about my disease, and advocating for people who have PD is not enough. Times I thought I should be climbing mountains, sailing seas, opening exercise centers, and raising millions of dollars for PD. 
I can't. Nor do I feel called to do all that. I met a woman with PD, Karen Jaffe, who puts together a comedy night each year and has raised over a million dollars now for the Michael J. Fox Foundation. I know a guy, Enzo Simone, who climbs a mountain a year to bring awareness to PD and Alzheimer's. I have a good friend, Judy Hensley, who asks people she meets to don her crazy-colored Parkinson's parka (otherwise known as Da Coat) and gets a picture of them in it as she tells them about Parkinson's disease.
One isn't more courageous than the other. It takes as much courage to climb Kilimanjaro as it does to organize a huge fundraiser, as it does to talk about PD to a stranger. I believe those people are heroes. They are people of selfless character who make it possible for others to go further in life, whether it's taking the baton high on a mountaintop or being granted another day and living it well. These are people who have achieved something noteworthy and inspired countless others. They have been role models for those who can't, or choose not to, advocate for Parkinson's or other chronic diseases, disorders, and disabilities. They are somebody's hero.
The next time you meet someone with Parkinson's, Alzheimer's, multiple sclerosis, cystic fibrosis, cancer, diabetes, or _________, thank them, along with your firefighters, local policemen, nurses, and _________. They are fighting the battles that others know nothing about. Battles that create real heroes.
***
Note: Parkinson's News Today is strictly a news and information website about the disease. It does not provide medical advice, diagnosis or treatment. This content is not intended to be a substitute for professional medical advice, diagnosis, or treatment. Always seek the advice of your physician or another qualified health provider with any questions you may have regarding a medical condition. Never disregard professional medical advice or delay in seeking it because of something you have read on this website. The opinions expressed in this column are not those of Parkinson's News Today or its parent company, BioNews Services, and are intended to spark discussion about issues pertaining to Parkinson's disease.