The ABCs of Parkinson's: The Letter D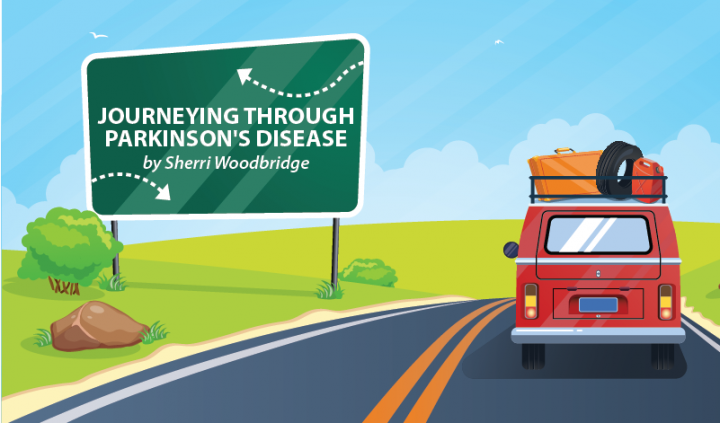 Fourth in a series. Read part one, two, and three.
In this column, the letter D is for dystonia, drooling, and dandelions.
Dystonia
Dystonia is a neurological movement disorder that causes sustained muscle contractions (ouch!). Twisting and repetitive movements or abnormal postures (more ouch) can be a part of having Parkinson's disease. Symptoms can include disturbed sleep patterns, tiredness, depression, poor concentration, changes in vision, and more.
The disorder is more likely to affect the side of the body that is most influenced by Parkinson's. It can impact a single muscle or a group of muscles, but for people with Parkinson's, it mainly affects the feet (curling in of the toes — ouch again!).
Now, what may seem like an odd treatment may be one of the best received and most helpful: a big hug. When encased in a tight "bear hug," the tension and tightening of contracted muscles are often released.
There aren't many diseases (if any, that I am aware of!) that respond to such a simple, welcome treatment. So, the next time you're struggling with stiffness, spasms, and pain associated with having Parkinson's disease and dystonia, ask a loved one to give you a tight bear hug and hold you for a few minutes. You'll not only feel better physically but in every other way as well (and so will they). There is healing in a hug — for everyone involved.
Drooling
Another "D" word of Parkinson's is drooling. "Drooling?" you ask.
Yes, drooling. If you've never seen the movie "Beethoven," it is a story about a huge St. Bernard dog that slobbers and drools all the time, shaking his liquid yuck all over the house and those who inhabit it. The drooling issue in Parkinson's reminds me of Beethoven when my saliva finds its way towards my lips and lets loose, dripping down my shirt and puddling to the floor. Classy.
A terrific article by Dr. Maria De Leon gives great information on what causes this oh-so-wonderful symptom. She also shares suggestions for how to deal with it. You may be experiencing embarrassment and social humiliation due to drooling excessively and at inopportune times. Thankfully, exercises and medications can help.
Dandelions
Sometimes we feel so out of touch with the rest of the world while we live in our own little world of Parkinson's disease. We're not who we used to be, and others don't understand us anymore. We talk differently. We walk differently. We think differently. We are different.
My daughter-in-law once told me her favorite flowers were dandelions. "Dandelions," I thought. "Dandelions are weeds." A few years later, I passed a field inundated with dandelions. A beautiful field. One that took my breath away.
You see, when people see a dandelion, most see a weed that they want to yank out and toss away. They see something useless. Some people, however, see something beautiful.
You may feel like a weed — useless and without purpose. But you're not. People see your struggle, and your story brings a smile to their faces. Your beauty inspires them. So, next time you're cramping up because the pain and contortions are taking over or the drooling can't be stopped, remember you are a dandelion, not a weed. Something truly beautiful.
***
Note: Parkinson's News Today is strictly a news and information website about the disease. It does not provide medical advice, diagnosis or treatment. This content is not intended to be a substitute for professional medical advice, diagnosis, or treatment. Always seek the advice of your physician or another qualified health provider with any questions you may have regarding a medical condition. Never disregard professional medical advice or delay in seeking it because of something you have read on this website. The opinions expressed in this column are not those of Parkinson's News Today or its parent company, BioNews Services, and are intended to spark discussion about issues pertaining to Parkinson's disease.