9 Things You Should Not Have in Your House if You Have Parkinson's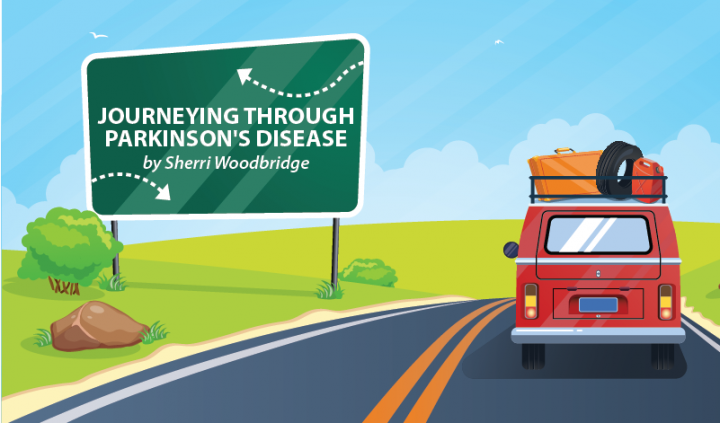 I recently read an article in Country Living titled, "40 Things No Woman Over 40 Should Ever Have in Her Home." The piece intrigued me and inspired me to write this column.
Following is my list of things I suggest people with Parkinson's disease should consider discarding:
1. Unworn clothing: If you haven't worn an item of clothing in over a year, there's a reason why. Maybe it's too big or too small, or perhaps you don't like the piece but feel guilty about getting rid of it because it holds a sentimental attachment. But it's in the way, and as a person with Parkinson's, you need all of that clutter out of your life.
2. High-heeled shoes: Get rid of your high heels — they are a prelude to a fall that is waiting to happen.
3. Throw rugs: Have them collected and disposed of immediately. Throw rugs were invented by the people who do hip replacements.
4. Inaccessible clothing and footwear: These include shoes that are hard to get on or have laces to be tied. Consider slip-ons. I got a pair of Skechers at Costco a few months ago. They slip on, have great traction, and are among the most comfortable shoes I've ever worn. You may have heard of Marie Kondo and her advice to clear your closet of anything that doesn't spark joy. The same goes for pieces of clothing that you can't button because of limited mobility. Find clothing that doesn't make dressing frustrating for you. I recently read about a magnetized shirt for people with Parkinson's. 
5. Expired items: Go through your cupboards and toss out outdated and expired food, vitamins, makeup, and medications. 
6. Unstable patio furniture: Flimsy, plastic patio furniture provides no stability. And if you do misjudge your position when trying to sit down, a garden chair can topple over, taking you down with it.
7. Clunky phones: Consider upgrading your phone for one that is easier to use and read. As someone with Parkinson's, this piece of technology can offer you peace of mind, but if you can't use it with ease, it's useless.
8. Old books: Are you holding onto books that you'll never read again? Don't store something on your home's prime real estate — bookshelves, coffee table tops, end tables — that you never use or don't care to see. Get a Kindle or another e-reader — they're more comfortable to hold than paperbacks or heavy hardcover books.
9. Items that don't spark joy: Do you have items sitting around your home that hold bad memories for you? Throw them out or risk having those harmful recollections stirred up over and over again. Life is short. Live your best life now.
***
Note: Parkinson's News Today is strictly a news and information website about the disease. It does not provide medical advice, diagnosis or treatment. This content is not intended to be a substitute for professional medical advice, diagnosis, or treatment. Always seek the advice of your physician or another qualified health provider with any questions you may have regarding a medical condition. Never disregard professional medical advice or delay in seeking it because of something you have read on this website. The opinions expressed in this column are not those of Parkinson's News Today or its parent company, BioNews Services, and are intended to spark discussion about issues pertaining to Parkinson's disease.