30 Days of PD: Parkinson's Couldn't Steal Our Love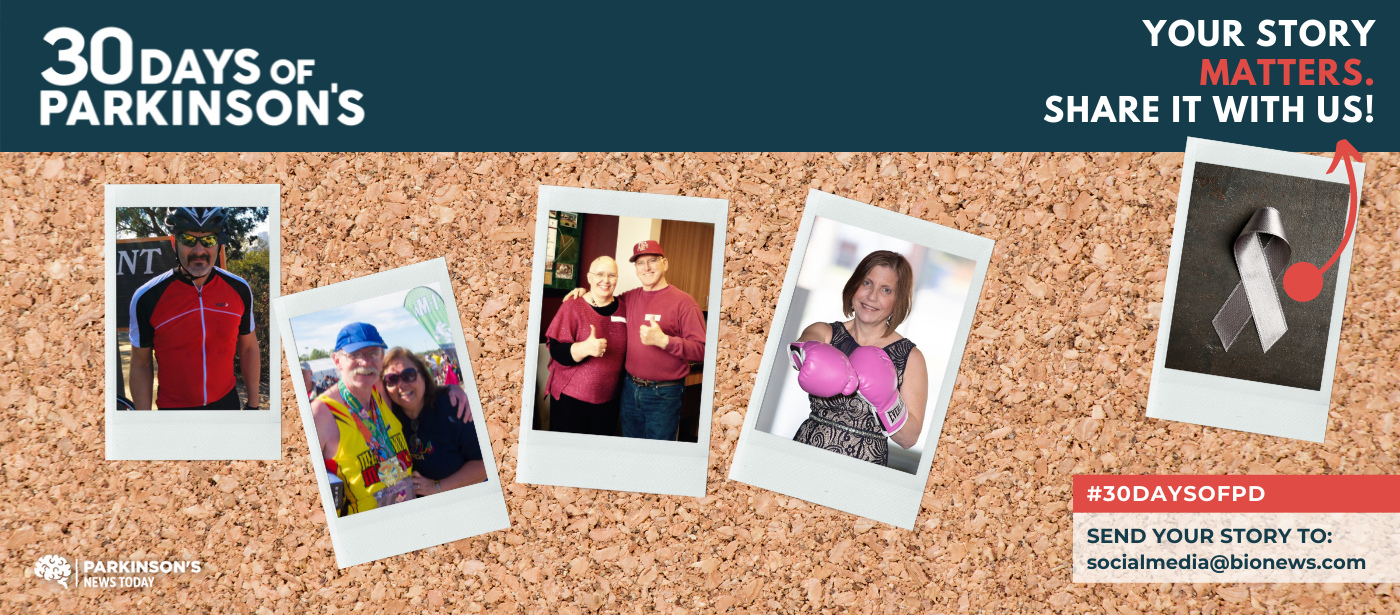 Day 14 of 30
This is Henry Hasenbush and Corrie Trattner's story:
It's difficult to write about my husband's Parkinson's disease without acknowledging the heartbreaking, rocky road we traveled.
He was initially diagnosed in 2015, and it was confirmed the next year. We had annual episodes of falls, excruciating back pain, weakness, vascular wounds, and other complications that landed him in the hospital and then in rehab.
Each rehab experience increased in length but decreased in physical gains. The first took two weeks to return to modified independence, then four, then six. It then required a wheelchair, the assistance of two people, and relocation to an assisted living facility with a limited medical license. After a month of no gains, he moved to a dementia unit that provided a Hoyer lift and the physical care he needed, along with limited activities and, gratefully, a caring staff.
My being an occupational therapist and working full time was helpful for managing the healthcare system and getting advice from colleagues. Convincing rehab departments and insurance companies to keep someone on service, especially with a Parkinson's diagnosis, practically requires G-d to come down from the heavens.
My husband would make intermittent progress, which soon was lost when he returned to assisted living because our healthcare system doesn't provide the professional long-term intervention needed to keep many people with Parkinson's functioning at their maximal level.
Despite my clinical expertise, I couldn't succeed at being his wife and his OT simultaneously. The best I could do was to balance his increasing physical needs with trying to engage him in his favorite activities as much as possible.
My husband was a social person who loved to travel, go to restaurants and museums, and converse with others to learn about their lives. He worked compassionately with the mentally ill, was an adoring father to our two daughters, and wanted to see his grandchildren even in his sickest moments. Even in his final days, when he could barely whisper, he threw kisses over the phone to family members as we made our final calls together.
Parkinson's robbed him of all his capacities and me of my sweet husband. But Parkinson's couldn't steal his love for others or my love for him.
Parkinson's News Today's 30 Days of PD campaign will publish one story per day for Parkinson's Disease Awareness Month in April. Follow us on Facebook and Instagram for more stories like this, using the hashtag #30DaysofPD, or read the full series.