30 Days of PD: I'm Upbeat Despite 'My Little Glitch'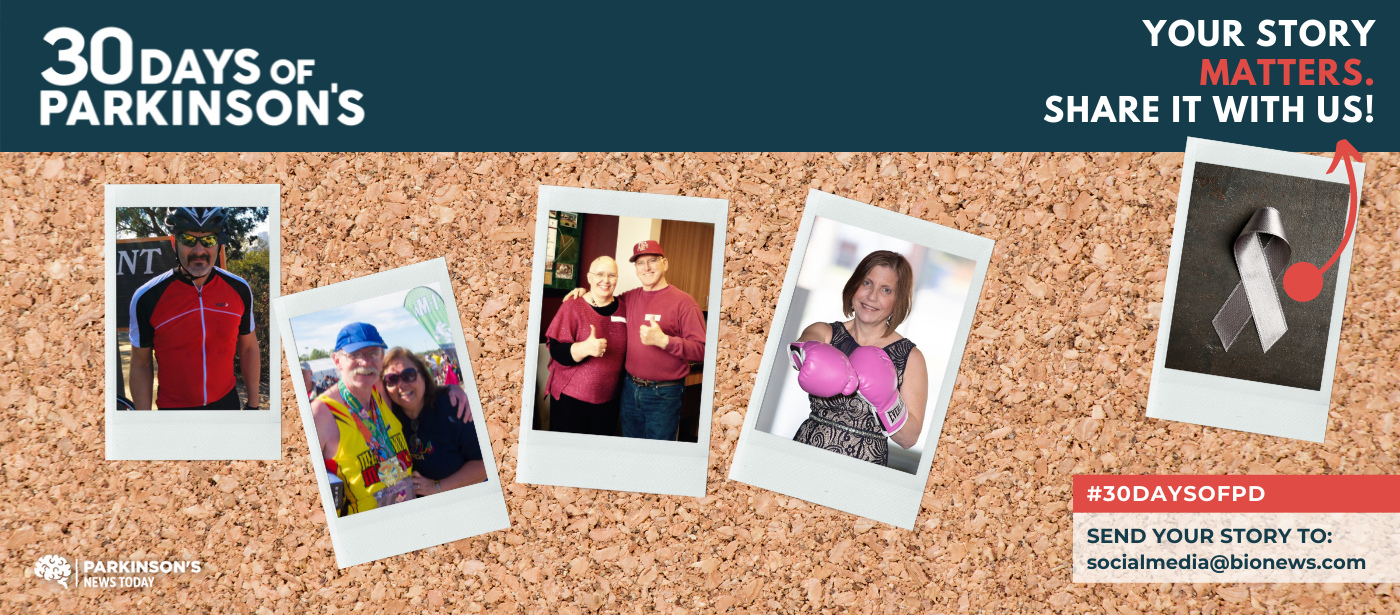 Day 12 of 30
This is Debbie Lucchesi's story:
I have been active my whole life, from learning from my dad how to ski by standing on the front of his skis to being a runner in the Chicago Marathon.
Originally, my profession was in retail and wholesale until I changed careers 12 years ago to become a personal trainer and cycle instructor. Little did I know then that having a healthy lifestyle and a passion for working out would be so helpful after being diagnosed with Parkinson's disease.
Like many Parkinson's cases, I was originally misdiagnosed by a doctor who gave me bad news and then left me alone in a room with my own thoughts and fears. I decided to get a second opinion, and that doctor confirmed the Parkinson's diagnosis. I now have an amazing doctor at the University of California, San Francisco.
My family and I responded by researching everything we could about the disease and clinical trials related to it. What scared me the most was that Parkinson's has no cure.
Once I got over the shock of the diagnosis, I wanted to become active in the Parkinson's Foundation. I participated in the foundation's PD GENEration program, a free genetic testing study. I was aware that Ashkenazi Jews are more likely to get the disease — I am Jewish, and my parents both came from Germany — but the test came back negative for a hereditary cause.
In 2019, I received an email from the foundation that had a big impact on me about a cycling fundraiser called Revolution, in San Francisco. I reached out to friends and family to fundraise and ride. Fast forward to last year, and I had become the second highest fundraiser in the country.
This year, I'll ride again and be a cycle instructor in the annual fundraiser. I'm now on the foundation's advisory board for California.
My journey involves health and wellness every day. My symptoms are sometimes hard to deal with, but I think a positive attitude goes a long way. Parkinson's is what I call "my little glitch," and I will remain as upbeat as I can about finding a cure and dealing with it every day.
Parkinson's News Today's 30 Days of PD campaign will publish one story per day for Parkinson's Disease Awareness Month in April. Follow us on Facebook and Instagram for more stories like this, using the hashtag #30DaysofPD, or read the full series.