30 Days of PD: Cycling With Hope, Optimism, and Parkinson's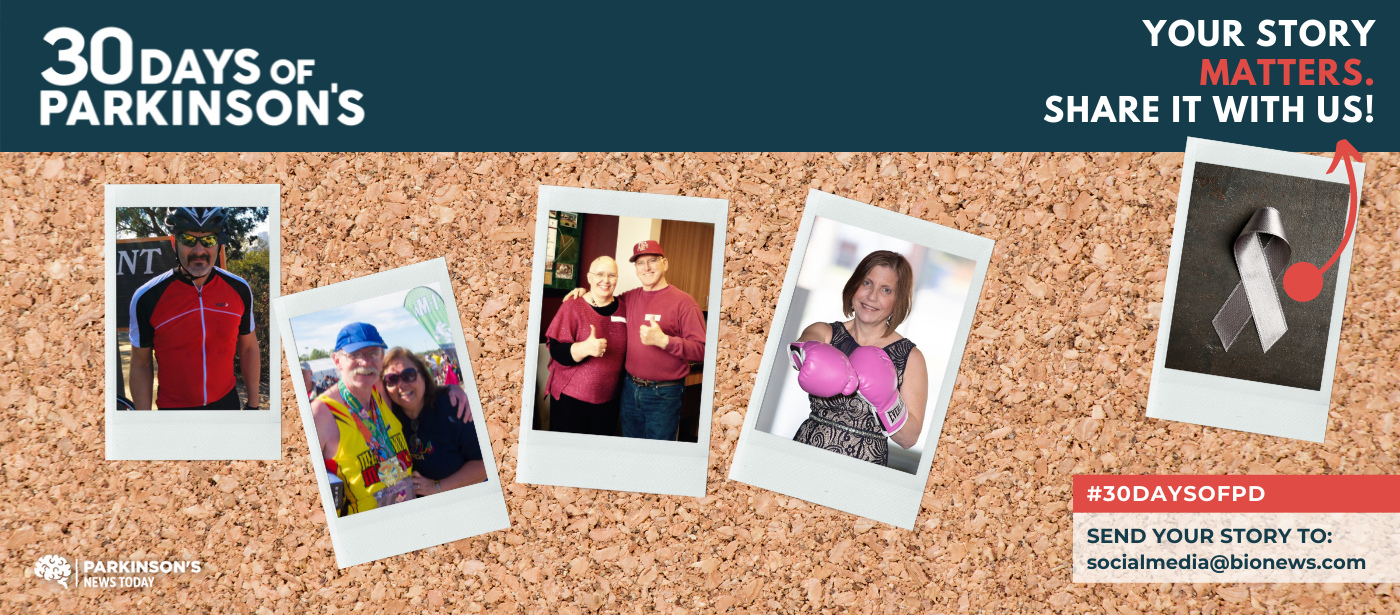 Day 22 of 30
This is John Alexander's story:
Twelve years ago, I was diagnosed with Parkinson's disease.  Early on, I heard about the importance of exercise in controlling disease progression. Exercise was considered as important as taking medication. One of my favorite activities over the years had been cycling, so I began to consider that as my "go to" form of exercise.
I found a two-wheel bike from a company called Electra. Their "Townie" model was comfy to ride with a beach cruiser feel and designed to allow me to put my foot flat on the ground when I stopped. This bike became my "riding buddy."
I took a ride on a local trail and ended up crashing into a guardrail on small bridge over a stream. This had nothing to do with Parkinson's, it was simply "operator error": I had approached the bridge too quickly. I decided that I needed to brush up my cycling skills, and  enrolled in a two-day class called "Cycling Savvy." There, I learned how to properly operate my bike under just about any condition, giving me the skills and confidence to ride anywhere safely. I also began riding with a group.
Group riding allowed me to practice the techniques I had learned and to socialize with some great people. I heard talk about charity rides to raise money for a good cause, with distances ranging from 10 to 100 miles a day.
Someone mentioned an upcoming "Ride With Larry" — Larry Smith, who had lived with Parkinson's for 20 years. He was planning to ride 300 miles across his home state of South Dakota. When I learned that could take part in just its last day (65 miles), my son and I signed up and had the thrill of crossing the finish line with Larry.
By this time, I had ridden over 500 miles between group and shorter training rides on local trails. So, I set a goal of riding 1,000 miles in one year — achieving it exactly one year after graduating from my Cycling Savvy class. I wrote a book about this adventure, "The Journey Begins With 1,000 Miles – Thriving  With Parkinson's Disease Through Hope, Optimism, and Perseverance."
Parkinson's News Today's 30 Days of PD campaign will publish one story per day for Parkinson's Disease Awareness Month in April. Follow us on Facebook and Instagram for more stories like this, using the hashtag #30DaysofPD, or read the full series.