Holding Your Thoughts Captive to Ease Anxiety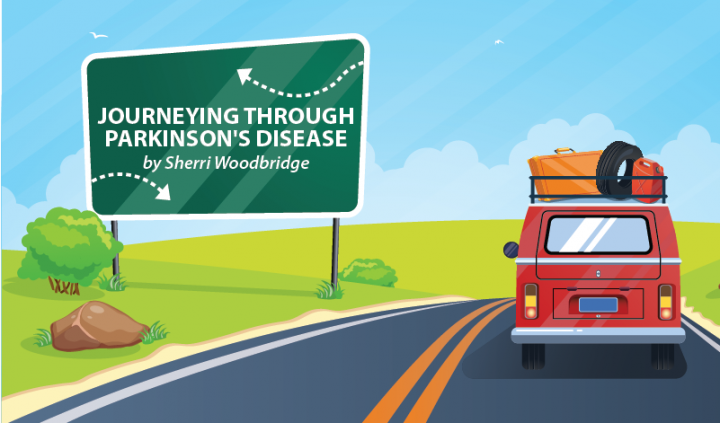 I was doing OK until I read the title of a webinar: "Navigating the New Normal." Then it hit me — there is no normal. As they say, normal is just a setting on your clothes dryer.
There is no normal in disease, and there is no normal in life. Once we begin to make ourselves comfortable and fall into a routine with Parkinson's disease, the cart overturns. Again. We are left in a jumbled state of confusion.
What once was routine now needs to be altered and adjusted to fit what some refer to as "the new normal." What once was familiar, typical, and common in our day-to-day routine has bolted from our life. 
Everything keeps changing, and change often brings anxiety, nervousness, fear, and more. 
I don't do well with change. Familiarity is what comforts me. I don't like carrying around feelings of anxiety. But how do I keep from being blindsided and allowing that to happen?
I have had a panic attack a few times while lying in bed. These attacks can be triggered by my rampant thoughts and are common in Parkinson's disease.
I have had thoughts of panic over this insidious disease. Financial hardships and unfinished tasks can lead to a racing heart and shortness of breath. Some people who are struggling with Parkinson's disease have had the additional stress of unfaithful spouses or caregivers who have passed away.
How does one cope with those new normals? How does one deal with the anxiety those situations bring?
The one thing I have learned is to take my thoughts captive. I try not to allow them to run loose through my mind. Panicking is a reaction to things we think we have no control over. Panic is anxiousness run amok and the means by which we are led into despair.
When you are tethering your thoughts, substitute them with positive ones. It is helpful to read something comforting like poems, hymns, or the Psalms, if you are a Christian. Singing breaks down anxiousness, too. These ideas won't cure you from attacks, but they may help you get through them.
You may have to live disabled in your body, but you don't have to become mentally disabled by your thought life. Choose to be hopeful, not anxious. Choose to focus your thoughts and your feelings on what brings you peace. No matter what changes in life, focusing on hope and practicing peace will never leave you blindsided.
***
Note: Parkinson's News Today is strictly a news and information website about the disease. It does not provide medical advice, diagnosis or treatment. This content is not intended to be a substitute for professional medical advice, diagnosis, or treatment. Always seek the advice of your physician or another qualified health provider with any questions you may have regarding a medical condition. Never disregard professional medical advice or delay in seeking it because of something you have read on this website. The opinions expressed in this column are not those of Parkinson's News Today or its parent company, BioNews Services, and are intended to spark discussion about issues pertaining to Parkinson's disease.