You Beat Parkinson's by Living Your Life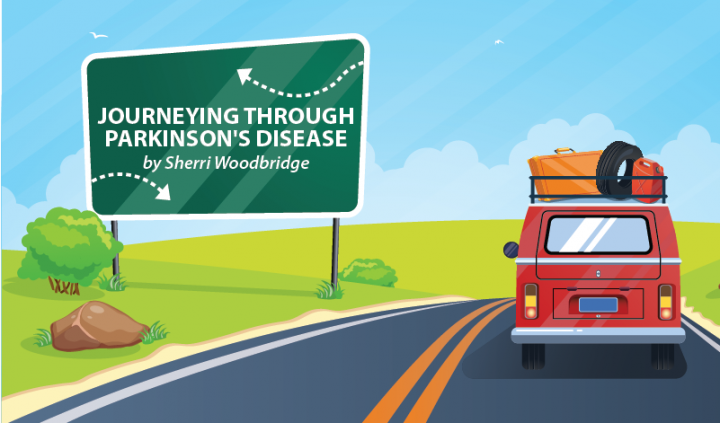 Stuart Scott, ESPN's beloved late sportscaster, once said, "You beat cancer by how you live, why you live, and in the manner in which you live."
I say you beat Parkinson's disease the same way: by how you live, why you live, and the manner in which you live.
Notice anything that stands out in those two statements? Striving to beat a disease is about life. It's about living. To reiterate: It's about how you live, why you live, and the manner in which you live.
I hope the way I live is the same as how I want to live. For example, I want to live with joy. But wanting to live a certain way and actually living that way doesn't always happen. I may unintentionally walk around with a frown, which often is classified as a masked or stone face in Parkinson's. They are not very inspiring and often can be misleading. 
A few years ago, I started feeling disheartened by comments I'd receive about my expressionless demeanor from well-meaning people who were uninformed about Parkinson's.
"What are you so mad about?" I often was asked. Or, "Why are you so sad?"
Because the power of suggestion is so strong, sometimes when I heard these questions enough I would feel sad or mad. So, I'd pray about it. And I'd practice smiling. And you know what? Now people ask me, "What are you so happy about?"
I tell them that God gave me my smile back. In the Parkinson's world, that's a miracle. I suppose you could say it is part of the manner in which I live — with a smile on my face.
I want to live with courage, but when thinking about the future, I admit that at times I am not very brave. I want to be fearless when faced with the grim possibilities of my final days. I don't want to shrink away from the "what ifs." I don't want to become smaller by recoiling against this disease. Instead, I want to stand ready and strong, and with fortitude, face those "what ifs" head-on.
Why do I live? I think the answer is found by asking, "What is my purpose for today?" or "What motivates me?"
I want to encourage others. I want to bring light to their cloudy days. I want to show them that one bad day doesn't have to be the template for every day. And I want to remind them, as many times as it takes, that they are not alone.
***
Note: Parkinson's News Today is strictly a news and information website about the disease. It does not provide medical advice, diagnosis or treatment. This content is not intended to be a substitute for professional medical advice, diagnosis, or treatment. Always seek the advice of your physician or another qualified health provider with any questions you may have regarding a medical condition. Never disregard professional medical advice or delay in seeking it because of something you have read on this website. The opinions expressed in this column are not those of Parkinson's News Today or its parent company, BioNews Services, and are intended to spark discussion about issues pertaining to Parkinson's disease.