Despite My Weariness, I Continue to Encourage Others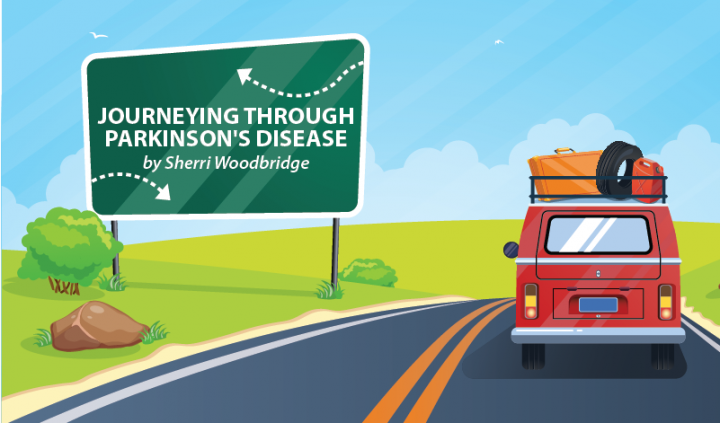 With Parkinson's disease, sometimes it feels as if I've been carrying a ball and chain around for years. Those chains have the ability to pull me down into shades of darkness if I let them.
I admit, sometimes I allow access because my reserve gets low — I don't have the strength, the desire, or the courage to fight.
Sometimes it seems as if I've had this disease forever, and the time to retire from Parkinson's has come. But we don't have a choice about retirement from diseases that fester in our lives and wear down our spirits. They keep on keeping on, taking and taking, and we keep allowing it because in reality, we can't stop it. We can delay it and slow the progression, but not stop it.
Sometimes I reach a place where I am plain tired. I feel as if the time I have given to this disease and in making others aware about it has been wasted. I've been worn down and wearied not only from Parkinson's disease, but also from advocacy, which has been known to wear me down a time or two. 
When tiredness and weariness come to you, how do you continue pressing on and encouraging others along their journey?
One thing is certain: I can't lose hope. I have to believe I am making a difference for something, or someone, even if it's only one person. I must silence the lies that whisper that my life was for naught. I must believe that every smile I gave away was never wasted, and every paragraph I wrote to encourage another along their journey served a definite purpose. Hope is stationed in my spirit, and from that I draw endurance to keep going, to keep fighting.
We don't go into retirement from our diseases until we have written that last needed word of encouragement or given away that last smile. 
Though I can get discouraged and feel defeated, I have hope. I will hang onto hope even when it feels like there is nothing left to hold onto. I know I have at least one more smile to give away and a few words of encouragement left in me. I bet you do, too.
***
Note: Parkinson's News Today is strictly a news and information website about the disease. It does not provide medical advice, diagnosis or treatment. This content is not intended to be a substitute for professional medical advice, diagnosis, or treatment. Always seek the advice of your physician or another qualified health provider with any questions you may have regarding a medical condition. Never disregard professional medical advice or delay in seeking it because of something you have read on this website. The opinions expressed in this column are not those of Parkinson's News Today or its parent company, BioNews Services, and are intended to spark discussion about issues pertaining to Parkinson's disease.