Young Inventor Honored for App to Detect Disease in Facial Expression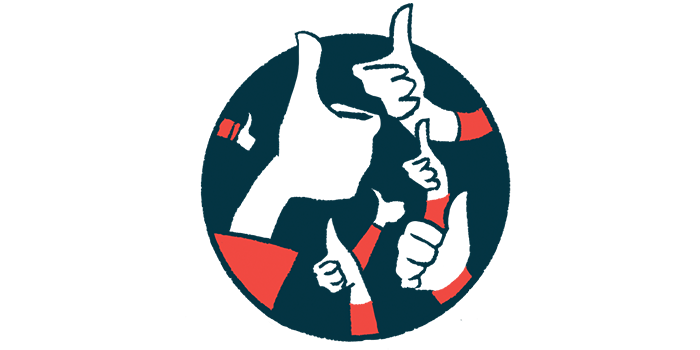 The European Patent Office (EPO) has nominated a 22-year-old woman for its inaugural Young Inventors prize in recognition of her artificial intelligence (AI)-powered app that can detect Parkinson's disease early through facial expressions and might assist in work toward better Parkinson's treatments.
Erin Smith of San Francisco is one of three finalists for the award, which the EPO established to inspire the next generation of inventors. The prize recognizes inventors, up to age 30, who have developed solutions to global challenges that advance United Nations Sustainable Development Goals, which aim to achieve a better and more sustainable future by 2030.
The other nominees are Rafaella De Bona Gonçalves of Brazil, for developing biodegradable sanitary pads and tampons for women whose incomes make such care extravagant, and Victor Dewulf of Belgium and Peter Hedley of the U.K., for an AI-driven waste recognition and sorting system that could ensure more facilities are able to spot and separate recyclable goods.
Winners will be announced on June 21 at the European Inventor Award virtual ceremony.
FacePrint, the name given to Smith's invention, is an algorithm that analyzes videos of faces to spot, with 95% accuracy, minute signs of early-onset Parkinson's and early-stage disease. The technology, which Smith hopes to market, could help in bringing patients into treatment sooner, delaying the start of such symptoms as tremors and gait disturbances. It also was reported to detect other neural disorders with 93% accuracy.
"Erin Smith's insight, innovative drive, and application of new technologies has the potential to move early detection of Parkinson's out of the realm of select specialists and into the hands of many," António Campinos, the EPO's president, said in a press release. "Her invention paves the way to earlier treatment, providing relief and hope for patients and their loved ones."
FacePrint records facial expressions and uses facial recognition and AI techniques to swiftly pick up the slightest indications of Parkinson's. It's been tested with positive results at large-scale trials at Stanford University's medical school.
Growing up in Kansas, Smith became interested in science at an early age, with she and her mother often transforming their kitchen into a makeshift lab. She soon began competing in science fairs and, as a fan of a TV detective show involving a scientist with expertise in facial expressions, developed an interest in reading them.
While viewing a Michael J. Fox Foundation video in 2016, she realized that Fox's smile appeared emotionally distant, its sincerity notwithstanding. In subsequent research, Smith learned about facial masking, or hypomimia, which can afflict people with Parkinson's like Fox.
Parkinson's motor symptoms such as tremors and rigidity affect facial muscle movements in ways that can cause mask-like facial expression. Such oddities, which may begin changing facial expression a decade before diagnosis, are being considered as a potential Parkinson's biomarker.
"I became really curious about this idea of whether I could use facial expressions to monitor changes in the brain, such as Parkinson's disease," Smith said.
Smith's invention expands upon existing knowledge about Parkinson's mask-like facial expressions in that it objectively quantifies such movement changes. She discovered that AI such as computer vision, which allows computers to gain data from images, could advance a diagnosis.
Assisted by Parkinson's support groups, Smith crafted a study to capture footage of people with and without Parkinson's. After learning computer coding, Smith processed the footage using facial recognition software and then trained a computer vision algorithm to recognize how those without Parkinson's make specific expressions. After repeating the process with patients, she showed for the first time a quantifiable difference between the two groups.
"One of my largest hopes for this tool is that it would help improve the care of Parkinson's patients and also be used in drug development to develop disease-modifying therapeutics in addition to this idea of early detection and intervention," Smith said. "I hope FacePrint can help build this future and lead to a paradigm shift in the way that we view and treat degenerative nerve diseases."
Smith, who is currently a Thiel Fellow, plans to study neuroscience and computer science at Stanford University, the Fox Foundation reported.