VA Adds Atypical Parkinsonism to List of Agent Orange-linked Illnesses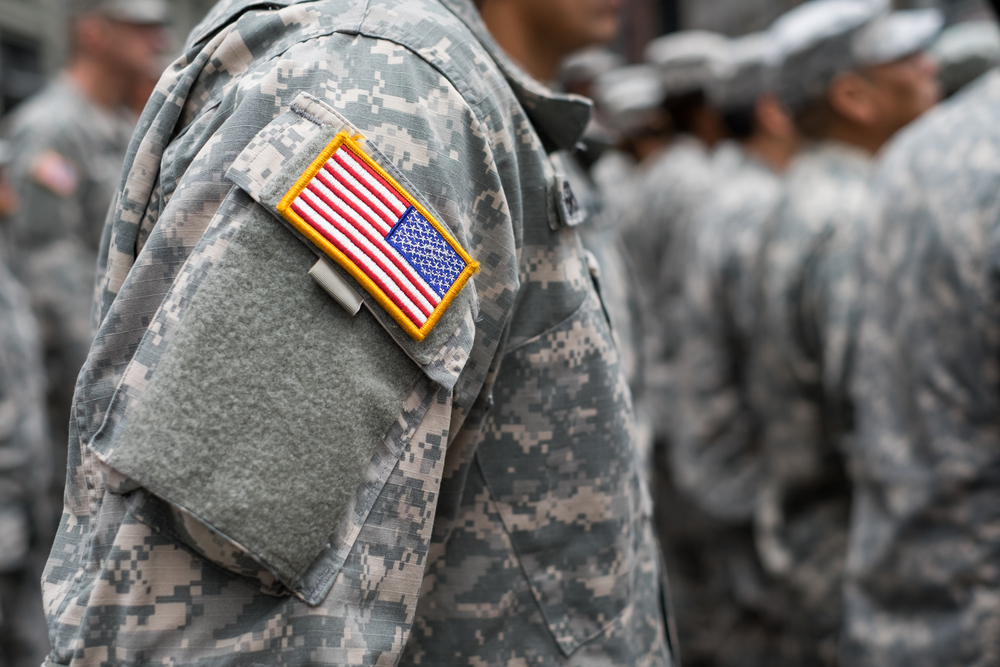 The U.S. Department of Veteran's Affairs, known as the VA, has added atypical Parkinsonism to the list of conditions presumptively associated with Agent Orange exposure during military service.
That will make U.S. military veterans who were exposed to Agent Orange eligible for the VA's disability compensation benefits.
Atypical Parkinsonism refers to any condition characterized by Parkinson's-like symptoms — such as tremors, slow movement, impaired speech, or muscle stiffness — caused by health conditions or factors other than Parkinson's hallmark progressive loss of nerve cells in the brain.
Bladder cancer and hypothyroidism — a disorder in which the activity of the thyroid gland is impaired — also were added to the list of Agent Orange-associated conditions. Altogether, there now are 17 conditions on the list. Parkinson's disease has been included since 2010.
"Many of our Nation's Veterans have waited a long time for these benefits," Denis McDonough, the VA secretary, said in a recent agency blog post.
"VA will not make them wait any longer," McDonough said, adding that "this is absolutely the right thing to do for Veterans and their families."
During the Vietnam War, the U.S. used several herbicides, including Agent Orange, to destroy foliage in the jungle and increase visibility. The herbicide, named for the orange band around its storage barrel, also was used to destroy enemy crops, so as to limit their food supply.
Given the increasing evidence suggesting a link between the chemical and a higher risk of developing a number of health conditions, the Agent Orange Act of 1991 was passed. The act established a presumption of service connection, meaning that the VA must assume that veterans who served during certain time periods in predetermined locations were exposed to the harmful herbicide.
The VA offers health care, disability compensation, and other benefits to eligible veterans.
These include former military members who served in the Republic of Vietnam and surrounding seas between Jan. 9, 1962 and May 7, 1975. Those who flew or worked in C-123 aircraft during the Vietnam War era, and individuals who served along the Korean Demilitarized Zone or DMZ, between September 1, 1967 and August 31, 1971 also are eligible.
Among other eligible veterans are those who served on a U.S. military base in Thailand or a Royal Thai Air Force base between January 9, 1962, and May 7, 1975. Those involved in transporting, testing, storing, or other uses of Agent Orange at locations in the U.S. and other countries also may be eligible.
Veterans living with one of the established presumptive conditions only need to provide proof of their current diagnosis and of the qualifying military service, and not a causal relationship between the two.
Survivors' benefits may be awarded to some surviving spouses, dependent children, and dependent parents of veterans who were exposed to Agent Orange during military service and died as the result of the associated disease.
Children with spina bifida who were born to veterans presumably exposed to Agent Orange also are eligible for benefits. Spina bifida is a birth defect in which the spine fails to properly close during pregnancy.
Notably, eligible veterans and their survivors who previously filed and were denied benefits for one of these newly added conditions will have their cases automatically reviewed without the need to refile a claim. If accepted, benefits may have an effective date of the original claim.
The VA will send information letters to impacted veterans and survivors.
Typically, presumptive conditions associated with Agent Orange are determined by the VA based on supporting evidence from scientific studies. However, in this case, the conditions were added as part of the 2021 National Defense Authorization Act, after the VA refused to propose a regulation to do so, despite evidence from several studies, including the Vietnam Era Health Retrospective Observational Study.
The VA also is working on rulemaking to consider adding certain respiratory conditions to the list of chronic disabilities. Such disabilities would be associated with exposure to particulate matter pollution during military service in Southwest Asia, Afghanistan, and Uzbekistan during the covered periods of conflict.
Particulate matter pollution refers to the mixture of microscopic solids or liquid droplets that are so small that they can be inhaled and cause serious health problems.