Supernus again will seek FDA OK of apomorphine infusion device
The SPN-830 pump would be used to treat Parkinson's off episodes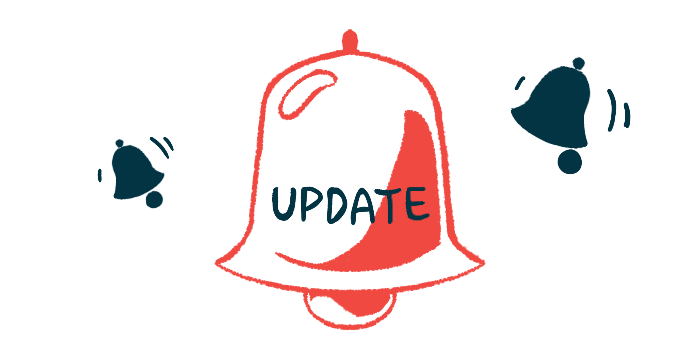 Supernus Pharmaceuticals plans to resubmit its application seeking approval of SPN-830, its apomorphine infusion pump for people with Parkinson's disease, to the U.S. Food and Drug Administration (FDA) by the end of this year.
The decision comes after a meeting with the FDA last month at which the agency's October decision not to approve the pump was discussed in greater detail, according to a press release.
The FDA previously said more information was needed before it would reconsider an application.
Parkinson's disease is marked by the loss of nerve cells that produce dopamine, a critical nerve-signaling chemical for movement and other brain functions. That is why dopamine-replacing therapies such as levodopa are mainstay Parkinson's treatments.
Still, many patients experience off episodes, or motor fluctuations, in which their motor symptoms return between doses.
Apomorphine (sold under the brand name Apokyn, among others) is a compound that mimics the action of dopamine in the brain to treat these motor fluctuations. It often is administered as an on-demand, under-the-skin injection during off episodes.
SPN-830 instead uses an infusion pump device to continuously deliver apomorphine to patients, allowing for fewer injection sites and more convenient dosing. Originally developed by US WorldMeds, it was acquired by Supernus in 2020.
Similar infusion pump
A similar infusion pump from Britannia Pharmaceuticals called APO-go has been available in Europe since the 1990s to treat severe motor fluctuations. It also is approved in Asia and Australia.
Supernus first sought approval for SPN-830 in December 2020, but the FDA requested additional information and supporting data, prompting the company to resubmit the application in December 2021.
That resubmission was granted a standard review with an expected decision in October 2022, but the FDA again requested more information for the application related to issues with the therapy's labeling, quality and manufacturing, and device performance. Still, no new clinical safety and efficacy data were requested.
Supernus' requests for approval of SPN-830 have been based largely on data from two Phase 3 clinical trials.
The Britannia-sponsored Phase 3 TOLEDO trial (NCT02006121) evaluated the safety and efficacy of an apomorphine continuous infusion against a placebo in 107 Parkinson's patients in Europe who were experiencing at least three hours of daily off time while on an optimized dopamine-replacing therapy.
Findings indicated that three months of treatment, delivered continuously for 14-18 hours per day via the APO-go pump, led to a significantly greater reduction in off time compared to a placebo, which was sustained through the trial's one-year extension phase.
The U.S.-based Phase 3 INFUS-ON trial (NCT02339064) trial then was designed to support the safety and efficacy data from TOLEDO. It was designed similarly, except for the fact that all 99 participants in INFUS-ON received the experimental therapy, with no placebo group.
SPN-830 dosing was first optimized for each patient, after which each person received this maintenance dose for about a year.
Significant reductions
As in TOLEDO, results showed that the treatment led to significant reductions in daily off time after about three months which were generally sustained for the entire year of treatment.
About 90% of participants reported their overall health status had improved since starting on the experimental therapy.
The most common side effects associated with SPN-830 include nodules or redness at the infusion site, nausea, involuntary movements (dyskinesia), and sleepiness. Side effects were more common while the proper dose of SPN-830 was being titrated and lessened once patients were on an optimized, long-term dose.