Stimulating Blood Vessel Growth in Brain With FGF1 May Hold Promise as PD Treatment, Company Says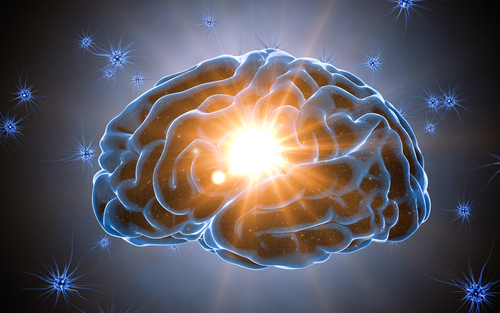 Stimulating the growth of blood vessels in the brain through the use of fibroblast growth factor 1 (FGF1) may hold promise as a strategy for treating Parkinson's disease, according to a white paper released by Zhittya Genesis Medicine (ZGM). Clinical trials testing this theory are being planned.
The white paper is titled "Parkinson's Disease: Therapeutic Angiogenesis as a Disease Modifying, Breakthrough Therapy?"
The exact cause of Parkinson's (PD) has long been unclear. One hypothesis that has gained traction in recent years is that the neurodegenerative disease could be, in essence, a disorder of blood flow.
Cells in the brain require a lot of nutrients and oxygen; as such, getting proper blood supply into the brain is necessary for these cells to function and survive. In Parkinson's, dopamine-producing neurons in the brain die off. This hypothesis posits that the reason for this is limited blood flow to these neurons.
Studies using functional magnetic resonance imaging (fMRI) — which detects changes in blood flow — have suggested that blood flow in people with Parkinson's is indeed restricted, by as much as half, in areas of the brain that are damaged by the disease. Such studies have lent credence to this theory.
If this hypothesis is correct, "then it would make sense that if you could restore blood flow to the brain by re-establishing the microvasculature, progression of the disease could be halted or even reversed," the researchers said.
As a therapeutic strategy, this idea is called therapeutic angiogenesis. Angiogenesis refers to the growth of new blood vessels.
"Over the last three years, we have continually uncovered data which strengthens our theory that Therapeutic Angiogenesis might be a viable breakthrough treatment for Parkinson's disease," Daniel C. Montano, ZGM's CEO, said in a press release. "If, as we believe, Parkinson's disease is caused by micro-vascular disruption in the brain, we are hopeful that our molecule can do in the brain, what it has already demonstrated it can do in prior US FDA clinical trials in heart disease patients, namely, grow new blood vessels."
The molecule noted by Montano is FGF1, a signaling protein that plays a number of roles in the normal functioning of the body. Critically, FGF1 is a powerful stimulator of angiogenesis — but only in tissue that has been damaged or oxygen-starved.
Cells in such tissues increase their expression of the receptor for FGF1 by as much as 100-fold. This makes such tissue more sensitive to the angiogenesis-inducing signals from FGF1. Because of this, applying a therapeutic dose of the molecule to such damaged tissue would be "like throwing a match in a dry stack of hay," the researchers said.
Importantly, this also means that the effects of FGF1 on healthy tissue elsewhere in the body are expected to be minimal.
Preclinical studies have supported the potential efficacy of FGF1 in Parkinson's. For instance, monkeys with modeled Parkinson's demonstrated improvements in motor function following infusions of FGF1. Evidence also showed the growth of new dopamine-producing neurons in these monkeys, suggesting that the treatment was actually reversing some of the damage.
"In previous studies conducted with monkeys, our drug demonstrated a genuine disease modifying effect as it successfully regenerated new dopamine neurons in the brain, which, we believe, led to the restoration of the animal's motor skills," said Jack Jacobs, PhD, ZGM's president.
Of course, whether such treatment will be beneficial for humans will require testing in clinical trials.
The compound has shown promising results outside of the brain in Phase 2 trials "in treating a number of medical disorders characterized by a lack of blood perfusion, including coronary artery disease, diabetic foot ulcers and venous leg ulcers," the researchers said.
Now, ZGM is planning a Phase 1 trial of FGF1 in Parkinson's; the white paper outlined the basic trial design.
The plan for the initial "proof of concept" study is to administer hour-long infusions of FGF1 to participants with Parkinson's five days per week for six weeks. Three doses of FGF1 that have demonstrated a good safety profile in the preclinical studies cited by ZGM will be tested. There will be no placebo group.
Safety and efficacy will be monitored, with monthly follow-up visits continuing for a year.
The trial is planned for a 2020 launch at locations in the United States, Mexico, and Estonia. ZGM recently filed an Investigational New Drug (IND) application with the U.S. Food and Drug Administration, which is required in order to get regulatory approval for most human clinical trials.
"We believe we may have a breakthrough therapy for this disease, which is why we are continuing to contribute millions of dollars and other resources toward this vital R&D work," Jacobs said, adding, "We are looking forward to applying this same treatment [which showed efficacy in monkeys] in human clinical trials."
ZGM said anyone wishing to obtain a copy of the white paper may email the company at [email protected].