Stigma of Parkinson's Influenced by Other Conditions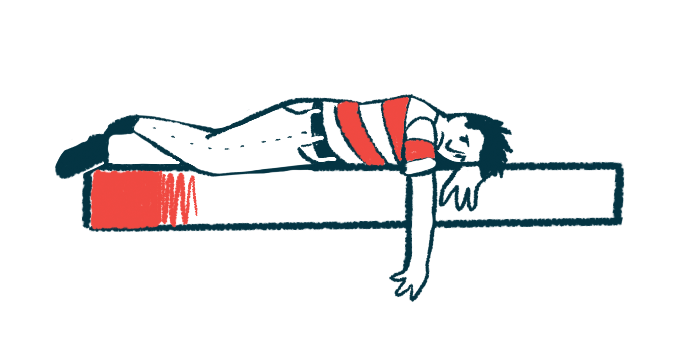 More co-existing health conditions in people with Parkinson's disease is associated with a greater self-perception of stigma and a lower quality of life, a study has found.
Thyroid disease, depression and anxiety each were linked to stigma and life quality, with demographic factors — including a younger age, less education and an earlier Parkinson's onset — influencing these patients and their relationships.
"This study reveals the interaction of other health-related conditions with specific demographic and clinical features that may complicate the lived experience of persons with [Parkinson's]," the researchers wrote, adding that the findings are important for "care partners, healthcare professionals, and individuals with [Parkinson's] themselves."
The study, "Perceived stigma and quality of life in Parkinson's disease with additional health conditions," was published in General Psychiatry. 
The motor and nonmotor symptoms of Parkinson's can cause patients to feel stigmatized — the experience of feeling uncomfortable, devalued, or discriminated against as a result of their condition — and negatively influence their quality of life.
People with Parkinson's often experience other co-existing health conditions, especially those associated with aging, that also might affect feelings of stigma, although that connection has not been thoroughly explored.
Researchers now examined how such health conditions influence life quality and self-perceived stigma among adults with Parkinson's included in the Boston University Online Survey Study of Parkinson's Disease (BOSS-PD), which is designed to better understand the experiences of people living with the neurodegenerative disorder.
From a group of 347 people who participated in the original BOSS-PD study, 196 were included in the analysis (113 women, 81 men, and two of unspecified gender).
Participants completed a range of questionnaires relating to perceived stigma, life quality, Parkinson's symptoms, anxiety and depression. Their health history also was assessed. A composite score was generated based on responses from four stigma scales.
A majority (79%) of the participants reported at least one health condition other than Parkinson's. High blood pressure was the most common (35%), followed by back or leg surgery (23%), headache (21%), thyroid disease (19%), and depression (17%). Anxiety measured by the Parkinson's Anxiety Scale was reported in 16% of people, while anxiety measured by the Beck Anxiety Inventory was reported in 14%.
The median number of reported health conditions was two, ranging from 0–7 among the participants. More women than men reported thyroid disease, but there were otherwise no observed differences in the prevalence of health conditions between men and women.
While the association between health conditions and perceived stigma varied somewhat by the individual stigma scale, findings generally showed that a greater perceived stigma was significantly linked to the total number of co-existing health conditions, with more health conditions linked to more stigma. Similarly, a greater number of conditions was linked to lower quality of life.
When evaluating each specific health condition, thyroid disease, depression and anxiety all were linked to more stigma and lower life quality.
Factors affecting stigma
For each of these conditions, it was observed that its relationship to stigma or life quality was influenced significantly by a younger age, lower education, an earlier Parkinson's onset, and higher motor and nonmotor symptom burdens.
The findings overall suggest that the burden of additional health conditions can significantly influence Parkinson's patients' quality of life and their perception of being stigmatized.
"We did not consider the duration or severity of the health conditions, nor whether they were past or current, which may have been related to perceived stigma and [quality of life]," the researchers noted as a study limitation.
That most of the participants were white marks another limitation, as stigma can be experienced differently in nonwhite patients, the researchers added.
"Future research may consider the nuances of the relation of health conditions to the experience of stigma and [quality of life] in [people with Parkinson's] and include a more diverse sample," they wrote.