$2M Grant Awarded To Turn Immune Cells Into Dopaminergic Neurons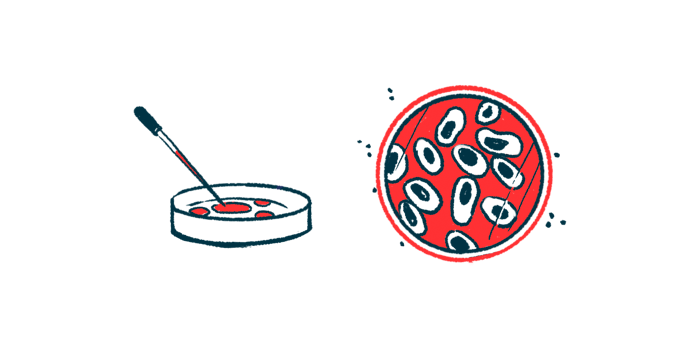 SQZ Biotechnologies has received a $2 million grant to work out a way to turn a patient's own immune cells into nerve cells (neurons) capable of producing dopamine, offering a new approach to treat Parkinson's disease.
Valid for two years, the Phase II grant for Small Business Innovation Research (SBIR) was awarded by the National Institute of General Medical Sciences, a division of the National Institutes of Health (NIH).
The SBIR program provides companies with the seed funding needed to help develop a product with market potential. For SQZ, this means having the funds to develop a cell engineering method that allows the generation of dopamine-producing neurons directly from immune cells.
"Directly creating dopamine-producing neurons by reprogramming a patient's own immune cells would be a major breakthrough and could support a new Parkinson's disease treatment paradigm," Jonathan Gilbert, PhD, vice president and head of exploratory research at SQZ, said in a press release.
Parkinson's disease is characterized by the progressive degeneration of dopamine-producing nerve cells, or neurons. Dopamine is a neurotransmitter, or chemical messenger, that allows nerve cells to communicate.
Reprogramming a patient's own cells to replace lost neurons has the potential to increase dopamine levels and treat the disease. Traditional reprogramming methods, however, are "expensive, time-intensive, and inefficient," the company noted. Some methods use cells taken from other people (allogeneic), which increases the risk of rejection.
To get around these limitations, the company plans to use Cell Squeeze, a proprietary technology that allows information to be delivered to change cells from one type to another.
The cells are squeezed at high speeds through a tiny tunnel, temporarily opening the membrane surrounding them. This enables RNA, a type of molecule that contains instructions to make proteins, to get into the cells before the membrane reseals.
"Unlike alternative allogeneic cell replacement approaches in development for Parkinson's disease, by using a patient's own cells, treatment might not require chronic immunosuppression," Gilbert said. "Moreover, in altering cell fate with RNA-based cell engineering methods, no changes to the genome are likely to occur that could carry long-term risks."
The technology has the potential to generate therapeutic candidates for different diseases, the company noted.
At the 2021 International Society for Stem Cell Research annual meeting, SQZ presented a poster showing that Cell Squeeze can be used to convert induced human pluripotent stem cells — a type of stem cell that can give rise to almost any cell type in the body — into dopamine-producing neurons.
With the support of the NIH grant, the company will try to generate dopamine-producing neurons directly from somatic cells. A somatic cell is any cell in the body except reproductive (germ) cells.