Sanofi, ABL Bio Join to Develop ABL301 as Potential Treatment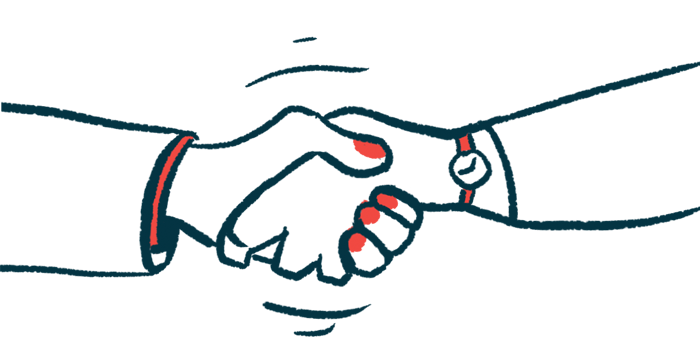 ABL Bio and Sanofi are working under a global licensing agreement to jointly develop ABL301 — an investigational bispecific antibody targeting both alpha-synuclein and insulin-like growth factor 1 receptor (IGF1R) — in possibly treating Parkinson's disease.
Under the agreement, ABL Bio will lead further preclinical testing and a possible Phase 1 trial of ABL301, while Sanofi will be responsible for later-stage trials in patients and potentially marketing the treatment, ABL Bio of South Korea announced in a press release.
ABL301 is being developed to treat synucleinopathies — neurodegenerative diseases caused by problems with alpha-synuclein, such as the protein's abnormal folding and aggregation in Parkinson's patients.
The antibody specifically targets two proteins (bispecific) — alpha-synuclein and insulin-like growth factor 1 receptor — due to it being composed of an anti-alpha-synuclein antibody and Grabody-B.
Grabody-B is a blood-brain barrier (BBB) penetrating shuttle that targets IGF1R, but reportedly in a way that doesn't affect that protein's function. Rather, it allows a medicine to more effectively cross the BBB and enter the central nervous system (CNS, the brain and spinal cord).
The blood-brain barrier is a semi-permeable membrane that protects the CNS from the external environment, insults like viruses carried in circulating blood, but is a major barrier to the efficient delivery of therapies that need to reach it.
Given that IGF1R has relatively specific expression in the CNS and Grabody-B doesn't affect the workings of IGF1R — it's referred to as a non-neutralizing anti-IGF1R antibody  — it is thought to be a safe shuttle for the delivery of therapies intended to treat CNS-related diseases.
ABL301 showed a "robust" targeting of toxic alpha-synuclein aggregates over healthy and non-clumped versions of the protein in preclinical studies, the company reported.
Using the Grabody-B platform, ABL301 also entered the brain and cerebrospinal fluid — the fluid that surrounds the brain and spinal cord — of both rodents and non-human primates more efficiently than a monoclonal antibody, or one that targets only alpha-synuclein, it added in the release.
ABL301 also showed an improved ability to reduce alpha-synuclein aggregates in a mouse model of Parkinson's when compared with an alpha-synuclein monoclonal antibody.
Under this agreement, ABL will receive $75 million in upfront payments, and is eligible for up to $985 million based on milestone achievements in areas of development, regulatory approvals, and commercialization. ABL is also eligible for royalties on net sales if the treatment is approved and marketed.
The transaction will become effective after customary closing conditions are met.
"This groundbreaking partnership with SANOFI proves the immense possibilities of ABL's innovative bispecific antibody technology," said Sang Hoon Lee, CEO of ABL Bio. "We will continue to develop our Grabody-B platform and expand its applicability in other neurodegenerative diseases, such as Alzheimer's, to contribute to improving the lives of patients worldwide."