PPARGC1A Gene Variants May Be Linked To Some Parkinson's Types
Early-onset, familial PD have more mutation burden than controls in study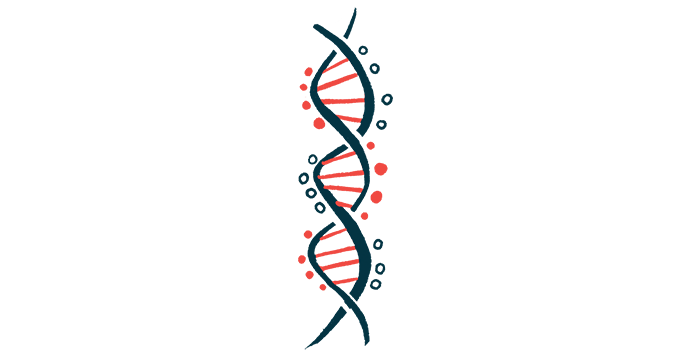 Patients with early-onset or familial forms of Parkinson's disease (PD) had a higher burden of rare mutations in the PPARGC1A gene compared with healthy people, whereas no significant relationship was observed between these mutations and late-onset sporadic Parkinson's, a study found.
While the findings suggest that PPARGC1A could contribute to the risk of some forms of Parkinson's, most identified mutations were classified as not likely damaging — they weren't expected to directly cause disease based on a computer algorithm.
Further experiments will be needed to clarify the relationship between PPARGC1A and Parkinson's, the researchers noted.
The study, "Association of rare PPARGC1A variants with Parkinson's disease risk," was published in the Journal of Human Genetics.
Genetic factors are thought to play an important role in Parkinson's disease risk. While a handful of genes, like LRRK2 or SNCA, are well established as Parkinson's contributors, new genes with a potential relationship to the neurodegenerative disease are continuously being discovered.
One such gene is PPARGC1A, which contains instructions for making the peroxisome proliferator-activated receptor gamma coactivator-1-alpha (PGC-1a) protein. PGC-1a is critical for regulating genes involved in producing new mitochondria, the cellular compartments responsible for generating energy in cells. PGC-1a also regulates antioxidant responses to cellular stress.
Emerging evidence suggests insufficient levels of PGC-1a may play a role in Parkinson's disease. Preclinical data demonstrate reductions in the brain's supply of PGC-1a cause mitochondrial disruptions and the death of the dopamine-producing nerve cells that are characteristically lost in Parkinson's.
In line with these findings, PPARGC1A has been found at lower than normal levels in Parkinson's patients.
On the other hand, studies aiming to identify a relationship between certain mutations in the PPARGC1A gene and Parkinson's risk have yielded variable results, and "the relationship between PPARGC1A rare variants and PD risk remains unknown," the researchers wrote.
The study and its results
In this study, the team performed genetic sequencing analyses among Parkinson's patients and healthy volunteers in China to identify rare PPARGC1A mutations and clarify their potential relationship with Parkinson's.
Two types of genetic sequencing analyses were used to identify mutations — whole-exome sequencing (WES), which screens all of the body's protein-coding DNA, and whole-genome sequencing (WGS), which screens both coding regions and noncoding ones that serve other functions.
Patients with early-onset Parkinson's (before age 50) or familial Parkinson's who had a family history of disease were screened with WES, as were another 1,652 healthy people who served as a control group.
WGS was applied to 1,962 patients with late-onset (after age 50) sporadic Parkinson's and 1,279 healthy controls.
Across both WES and WGS groups, 42 rare mutations — meaning they are not commonly seen in the general population — were identified in PPARGC1A.
Thirty of these mutations were observed in the WES group, affecting 34 patients and 13 controls. In the WGS group, 21 mutations affected 18 patients and nine controls. Of all 42 mutations, nine were observed in both WES and WGS groups.
Overall, 29 of the 42 mutations were observed only in Parkinson's patients and not in controls.
Further analyses revealed that 10 mutations were predicted to be damaging. A damaging mutation is one that's estimated by a computer program to affect normal production of the gene's protein product and have adverse or disease-causing effects.
Five early-onset/familial patients and four late-onset patients were affected by such mutations, while three control participants each from WGS and WES were affected.
The burden of PPARGC1A mutations among early-onset and familial patients was deemed significantly higher than in the corresponding control group, but not specifically for mutations estimated to be damaging. No associations between Parkinson's risk and mutation burden were observed in the late-onset group.
"This result may suggest that sporadic early-onset/familial PD and sporadic late-onset PD may be caused by different pathogenesis [disease processes]," the researchers wrote. "However, this hypothesis needs to be confirmed with functional experiments in future investigations."
Additional studies in the lab may help to further the understanding of how these mutations contribute to disease and whether they interact with other genes to modify Parkinson's risk, the researchers noted.