Potential gene therapy may help with GBA1-linked Parkinson's
FLT201 being tested in Gaucher disease patients with mutations in same gene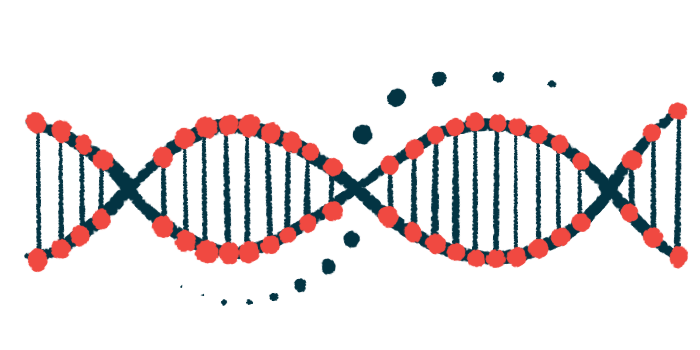 Freeline Therapeutics announced plans to leverage knowledge gained from its FLT201 gene therapy program in Gaucher disease to advance a similar candidate to treat people whose Parkinson's is tied to mutations in the GBA1 gene.
"Our GBA1-linked Parkinson's disease program is a natural extension of our work in Gaucher disease and an opportunity to extend the therapeutic potential of our longer-acting GCase variant into a … patient population with a serious unmet need," Michael Parini, CEO of Freeline, said in a company press release.
For about 5% of patients, Parkinson's is caused by mutations in the GBA1 gene, which provides instructions to produce the enzyme beta-glucocerebrosidase (GCase) — an important component of lysosomes, a cell's recycling factories. These mutations are thought to increase the risk of developing Parkinson's by five to 30 times.
Separate gene therapy likely for Parkinson's patients with GBA1 mutations
A lack of GCase or its faulty activity causes cells to accumulate toxic substances, including the protein alpha-synuclein, a hallmark of Parkinson's disease. Patients carrying GBA1 are thought to have earlier disease onset, faster disease progression, and more rapid cognitive decline.
FLT201 is an adeno-associated virus (AAV) gene therapy candidate, currently being investigated in the GALILEO-1 Phase 1/2 clinical trial (NCT0532494) in adults with Gaucher disease type 1.
The therapy is designed to deliver an engineered version of GCase, the enzyme lacking in these Gaucher patients and in people whose Parkinson's is tied to GBA1 mutations. It aims to achieve long-lasting increases in GCase production while reducing the buildup of harmful substrates. As such, the one-time treatment might be capable of halting disease progression, improving life quality, and ending a need for lifelong treatments.
"We believe that FLT201 has life-changing potential for people with the most common type of Gaucher disease," said Pamela Foulds, MD, chief medical officer at Freeline.
Freeline estimates that GBA1-linked Parkinson's disease affects approximately 190,000 people in the U.S., United Kingdom, France, Germany, Spain, and Italy.
A separate gene therapy candidate likely would be developed for this Parkinson's patient group, the company noted.
"There are no approved disease modifying therapies for Parkinson's disease, and symptomatic treatments become less effective as the disease progresses," Parini said. "Preclinically, our GCase variant has demonstrated at least 20-fold greater activity levels compared to wildtype enzyme in various cell lines, including brain epithelial and neuroblastoma cells, and our goal is to leverage our longer-acting GCase variant to create a life-changing gene therapy" for Parkinson's patients with the relevant mutation.
Gaucher type 1 also is characterized by mutations in the GBA1 gene, leading to reduced levels of the GCase enzyme. A first Gaucher patient has been treated in the GALILEO-1 trial, Freeline reported, and the company expects to release initial trial data, with a focus on the therapy's safety and enzyme activity, later this year.