Phase 1b Trial of YTX-7739 Shows Safety, Early Potential in Patients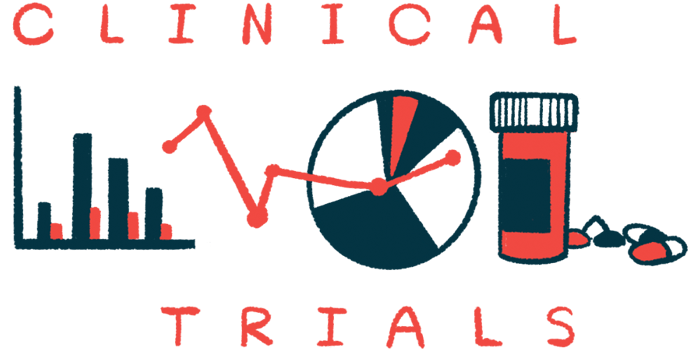 Yumanity Therapeutics announced that its investigational therapy, YTX-7739, worked to safely inhibit stearoyl-CoA desaturase — an enzyme thought to play a role in the alpha-synuclein-derived toxicity seen in Parkinson's — in a Phase 1b clinical trial in people with mild-to-moderate disease.
Data from this trial, conduced in the Netherlands, is expected to help inform the design of a Phase 2 trial that could start next year.
"We are very encouraged by the results from this Phase 1b trial, which are consistent with the data from the Phase 1a portion of the trial in healthy volunteers," Ajay Verma, MD, PhD, executive vice president of research and development of Yumanity Therapeutics, said in a press release.
Rather than treating Parkinson's symptoms, YTX-7739 is designed to modify the disease state by blocking the enzyme stearoyl-CoA desaturase (SCD). SCD is involved in the production of certain fatty acids, such as oleic acid and palmitoleic acid, which are thought to mediate the effects of alpha-synuclein — the protein that builds inside nerve cells to toxic levels in Parkinson's patients.
By inhibiting SCD, Yumanity hopes to prevent alpha-synuclein accumulation within neurons that produce dopamine, the main cells affected in Parkinson's.
"Parkinson's … treatments address only temporarily symptoms without any impact on the inevitable disease progression. To truly alter the course of the disease, we need new insights into the underlying cellular pathology and novel treatments that interfere with those processes," said Geert Jan Groeneveld, MD, PhD, chief scientific and medical officer at the Center for Human Drug Research in Leiden and a professor of Clinical Neuropharmacology at the Leiden University Medical Center in the Netherlands.
"Recent advances made on the role of lipids [fat molecules] in the normal and pathological activity of alpha synuclein have provided a new therapeutic avenue to pursue in Parkinson's with SCD inhibition emerging as a rational approach," Groeneveld added.
"The results of this trial are a very encouraging outcome and position YTX-7739 as potentially the first therapeutic candidate to test the lipidopathy hypothesis of synuclein," he said. The lipidopathy hypothesis suggests that a given disease is caused by or associated with certain lipid(s).
Preclinical studies in a mouse model of Parkinson's showed that SCD inhibition by YTX-7739 resulted in better neuronal survival and improved motor function.
The Phase 1b clinical trial (NL9172) was a randomized, placebo-controlled, double-blind and multidose study in 20 adults with mild-to-moderate Parkinson's. They were given either oral YTX-7739 or a placebo once a day for 28 days, during which the fatty acid desaturation index (FA-DI), a marker for SCD inhibition, was measured.
Results at the trial's end showed that YTX-7739 at its 20 mg dose reduced the FA-DI by about 20–40%, which based on preclinical studies is thought to be clinically relevant. The treatment's effects on SCD in the cerebrospinal fluid also suggest that YTX-7739 effectively crossed the blood-brain barrier, as intended.
YTX-7739 was generally well-tolerated with a favorable safety profile and with favorable medication absorption, tissue distribution, and metabolism (pharmacokinetics/pharmacodynamics profiles). No serious side effects were reported.
All treatment emergent adverse events were mild to moderate in severity, with the most frequent being procedural pain (pain associated with diagnostic or treatment procedures), myalgia (muscle pain), dry eye, numbness, lower back pain, and constipation.
No statistically significant differences were evident in clinical assessments for Parkinson's, such as the Unified Parkinson's Disease Rating Scale III (UPDRS III) or Montreal Cognitive Assessment (MoCA), and no differences in tested biomarkers. These findings were not surprising "after only 28 days of dosing," Yumanity stated in its release.
But a statistically significant change in a measure of brain activity, as evaluated via a quantitative electroencephalogram (qEEG) given a group of eight patients, was seen and suggests an improvement in brain function. This evaluation compared measures taken at the study's start (baseline) in these eight people with those after 28 days of treatment.
"The favorable tolerability and PK/PD [pharmacokinetics/pharmacodynamics] profiles, absence of serious adverse events and evidence of target engagement in patients support the continued development of YTX-7739 as a potential treatment for Parkinson's disease," Verma said.
"In addition, the observed qEEG changes, even after only 28 days of treatment, increase our enthusiasm for the potential of YTX-7739," Verma added.
Yumanity, he said, believes it is "well-positioned to test the SCD hypothesis in a Phase 2 randomized clinical trial in Parkinson's disease" in 2022. Full data from this Phase 1b trial will also be presented at an upcoming medical conference.