7,500 Patients Given Genetic Testing, Counseling via PD GENEration
No-cost Parkinson's Foundation study aims for diverse group of 15,000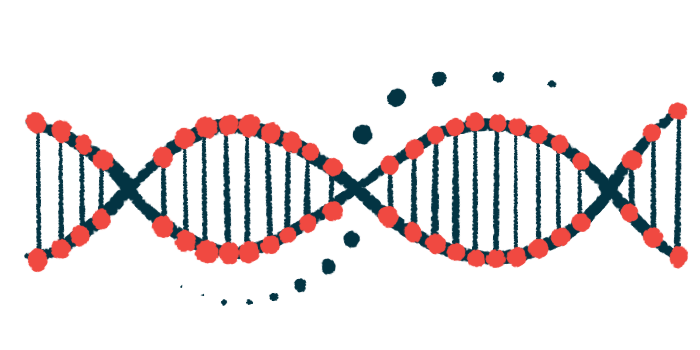 The PD GENEration study is halfway to its goal of providing free genetic testing and counseling to 15,000 people with Parkinson's disease, with 7,500 patients included in the effort to date.
"Ensuring that the entire Parkinson's community — including the 90,000 individuals expected to receive a PD [Parkinson's disease] diagnosis this year — has access to their genetic status is as critical as ever," James Beck, PhD, chief scientific officer of the Parkinson's Foundation, which is sponsoring the study, said in its press release.
"Every PD GENEration participant plays a part not only in their own personal discovery but also in feeding results to researchers which will advance future research," Beck added.
Genetic testing in broad Parkinson's group to aid research, patients
After its latest expansion to 23 trial sites, announced in May 2022, PD GENEration (NCT04057794) is enrolling Parkinson's patients in all 50 U.S. states, Puerto Rico, and the Dominican Republic, as well as Canada, at its 36 active and more than 50 referral sites. Inquiries can be sent via email to [email protected].
The study aims to make genetic testing, as well as counseling to understand the results, more widely available. Testing can be performed either in-person at the recruiting locations or through a genetic testing kit sent to the patient's home.
Collected data is expected to help researchers learn more about the genetic underpinnings of Parkinson's and whether patients are eligible for clinical trials, which could accelerate research and improve care.
Data are analyzed in real-time by the Parkinson's Disease Gene Curation Expert Panel, an expert group of geneticists, neurologists, and genetic advisors created to select potential clinically relevant genes for further research and therapy development.
Of the 7,500 people enrolled so far, 14% have a genetic link to Parkinson's, the study's website reports. This is notably higher than the long-standing estimate that about 10% of people with Parkinson's have a disease-associated mutation.
One crucial study aim is to include people of diverse ethnic and racial backgrounds, as minorities have long been underrepresented in clinical trials and biomedical research. This lack makes data less generalizable and it harder for clinicians to provide evidence-based guidance to people of non-European descent.
Steps taken to improve diversity include collaborations with clinicians in historically excluded communities and counseling services offered in English and Spanish, "a first-of-its-kind for a study of this scale," the foundation stated in its release.
More than 1 in 5 (22%) of current PD GENEration participants are from a marginalized racial and ethnic group, according to the foundation.
About 11% of study participants identify as Hispanic, and data available show their rate of Parkinson's-associated mutations is 17% — "the highest rate of any ethnic group thus far," the foundation stated.
"Through the expansion of the PD GENEration study to more populations, we are bringing diversity to genetics data," said Carlos Singer, MD, a professor of neurology at the University of Miami Miller School of Medicine. "In turn, this will accelerate the pace of research to help all people with Parkinson's, regardless of where they live."