Phase 2 Trial of Oral Oligomannate Will Target Gut-Brain Axis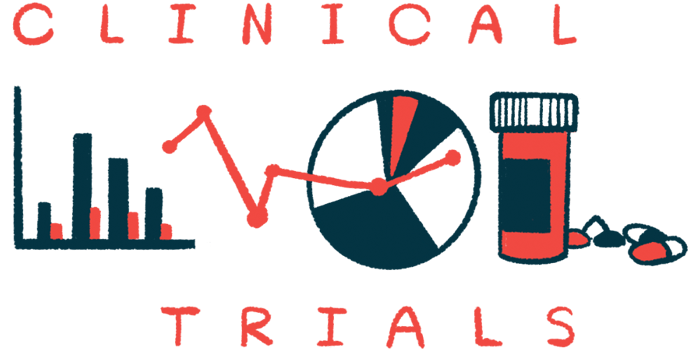 Green Valley Pharmaceuticals will launch a multi-center Phase 2 clinical trial to investigate its seaweed-based oral compound oligomannate in people with early-stage Parkinson's disease, according to a press release.
This follows the acceptance of Green Valley's investigational new drug (IND) application by the U.S Food and Drug Administration (FDA).
Parkinson's disease progression is generally believed to be associated with alpha-synuclein protein aggregation (clumping) within nerve cells and, consequently, neuroinflammation. Evidence over the last few years has suggested that gut microbiota — the bacteria found in the intestines — is connected to Parkinson's disease occurrence and development.
Additionally, research in Alzheimer's disease, another type of chronic neurodegenerative disorder, has revealed a link between gut inflammation and the progression of these diseases.
Oligomannate (marketed as GV-971 for Alzheimer's) is an oral compound derived from marine brown algae that is designed to promote a healthy gut microbiome. It specifically targets the gut-brain axis — the interplay between the nerve cells governing the intestines and those in the brain — and works to reduce inflammation by reconditioning the gut microbiota and inhibiting the abnormal balance of the byproducts of gut microbiota metabolism.
Preclinical studies carried out by Green Valley scientists have found that the therapy is able to help regulate gut microbiota imbalance and suppress alpha-synuclein aggregation in both the gut and brain in Parkinson's models. It also was found to reduce neuroinflammation, protect the neurons that produce dopamine — those which are gradually lost in Parkinson's — and lessen motor and non-motor symptoms of the disease.
The Phase 2 trial will be a 36-week (about nine-month), placebo-controlled study carried out in 30 clinical centers in North America and the Asia Pacific region. It will be followed by a 36-week open-label extension period, according to Green Valley. In an open-label study, both researchers and participants know the treatment being given.
The company intends to enroll 300 patients with early-stage Parkinson's to evaluate the efficacy and safety of oligomannate for use in treating this disease.
No information was provided as to when the study would begin.
Oligomannate already has been approved in China for the treatment of mild to moderate Alzheimer's and improvement of cognitive function, after a fast-track review of the medication.
A Phase 3 trial (NCT02293915) of oligomannate, completed in 2018, had been conducted in 34 hospitals across China and included 818 patients with mild to moderate Alzheimer's. The results showed that oligomannate significantly improved cognitive function in these patients and was safe and well-tolerated, with side effects that were comparable to those with a placebo.
Another Alzheimer's Phase 3 trial (NCT04520412), known as Green Memory, is currently recruiting patients with that disease in the U.S. and multiple other countries. More information on that trial's contacts and locations can be found here.
"We are deep diving into the gut-brain axis study with a holistic view of treatment," Green Valley states on its website, adding that the company believes it is possible "to uncover a new angle to interpret the pathogenesis [origination and development] of chronic and complex diseases."
Such insights, the company said, "are expected to become a major driving force to help us address unmet medical needs" in neurodegeneration.