2 New Rat Models Opening to Researchers Through Horizon-Fox Foundation Partnership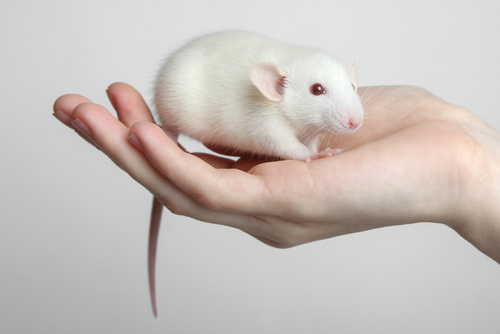 Horizon Discovery, in a collaboration with The Michael J. Fox Foundation for Parkinson's Research (MJFF), has developed two new genetic rat models that may help scientists better understand alpha-synuclein's role in brain function and in the development of Parkinson's disease (PD).
Alpha-synuclein is the main molecular component of Lewy bodies, protein clumps that are the hallmark of Parkinson's. But it is still unclear how this protein participates in the formation of such clumps, and how it might contribute to disease onset and development.
Horizon developed two genetically engineered models — one a knock-out and the other a knock-in rat — that may provide new insights on alpha-synuclein-mediated mechanisms.
"Animal models, particularly rat given its more physiologically relevant neurobiology, play a key role in understanding the molecular mechanisms that govern brain function and the development of neurological disease," Darrin Disley, CEO of Horizon, said in a press release. "We are deeply gratified to be able to continue to partner with the Michael J. Fox Foundation, deploying our leading gene editing platform to develop specialized in vivo disease models as an important part of their ground-breaking work."
Using its SAGEspeed Custom Model Generation Platform, the company created a knock-out model lacking alpha-synuclein, and a knock-in model with a mutated version of the protein.
The knock-in model carries a humanized A53T variant of the alpha-synuclein gene, a variant previously associated with early-onset and familial PD. This is the first Parkinson's animal model available to study the effects of this specific mutation in disease development.
Both models respond to the needs of the PD research community for innovative and relevant preclinical animal subjects to advance work on potential therapies and treatment approaches.
MJFF is supporting Horizon's Sponsored Breeding Program to enable both profit and non-profit groups involved in Parkinson's research to acquire these rat models.
"Researchers rely on advanced research tools and pre-clinical models to understand underlying causes and mechanisms of Parkinson's disease and to develop effective treatments," said Nicole Polinski, associate director of research programs at MJFF. "When such tools are unavailable, investigators must often make their own, investing time and resources that would be better spent studying PD."
Horizon and MJFF previously worked together to produce other genetically engineered animal models able to recreate select disease features, such as high levels of LRRK2, Park2, PINK1, and Park7, all of which are implicated in PD development.
"The growing collection of in vivo models from Horizon and The Michael J. Fox Foundation highlights the ongoing commitment of both organizations to push the boundaries of science, advance Parkinson's disease understanding and speed therapeutic breakthroughs," Polinski said.