MJFF $4.8M Grant Will Support Work Targeting Brain Inflammation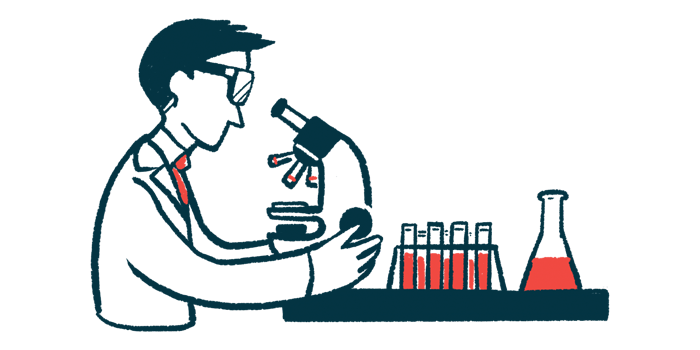 Neuropore Therapies has received a $4.8 million grant from the Michael J. Fox Foundation for Parkinson's Research (MJFF) to develop a small molecule that will block the activation of a protein receptor, called toll-like receptor 2 (TLR2), that fuels inflammation in people with Parkinson's disease.
The grant will support both preclinical and clinical studies into a potential therapy that works as a TLR2 antagonist, shutting down its signaling pathway in the brain.
"We are very pleased to receive such a significant funding award from The Michael J. Fox Foundation. TLR2 plays an important role in creating and maintaining a harmful neuro-inflammatory condition in Parkinson's disease," Douglas Bonhaus, the CEO of Neuropore, said in a press release.
One of the hallmark molecular features of Parkinson's disease is the formation of aggregates, or clumps, of the protein alpha-synuclein in the brain. These clumps have been shown to promote chronic brain inflammation (neuroinflammation), which is mediated, in part, by the activation of TLR2.
TLR2 is a receptor that belongs to the innate immune system and is used by cells to recognize pathogens. The receptor is found across different types of brain cells, and recent studies suggest that its levels are elevated in people with neurodegenerative diseases like Parkinson's.
Activating TLR2 can promote the buildup of alpha-synuclein aggregates in nerve cells (neurons) by impairing the cell's natural "cleaning" system, called autophagy, scientists have reported. Molecular inhibition of TLR2 was found to ease the formation of alpha-synuclein aggregates in cell and mouse models of Parkinson's by re-activating the cell's ability to remove and degrade toxic alpha-synuclein.
Neuropore believes that easing neuroinflammation in this way could help restore autophagy to cells, working against disease processes.
"Reducing this neuroinflammation, by blocking TLR2, has the potential to prevent neurodegeneration and slow the progression of the disease," Bonhaus said. "This grant will help enable us to rapidly advance our lead TLR2 antagonist through preclinical and early clinical development."
The release did not identify any particular potential therapies supported by the MJFF grant. But the company reports working on a number of TLR2 and toll-like receptor 9 antagonists, including one called NPT1220-478, that are designed "to reduce markers of inflammation and neurotoxic protein burden" in diseases that include Parkinson's.
Neuropore is also developing NPT520-34, a separate small molecule treatment, meaning it is able to cross the blood-brain barrier, the highly selective and semipermeable membrane that encases and protects the brain.
NPT520-34 was found to lower levels of markers of brain inflammation and to improve motor function in different animal models of Parkinson's. It was also found to be safe and well-tolerated at various oral doses in a Phase 1 trial in healthy adults.