NRG awarded second $500K grant for its DMT program
Grant comes from the Michael J. Fox Foundation for Parkinson's Research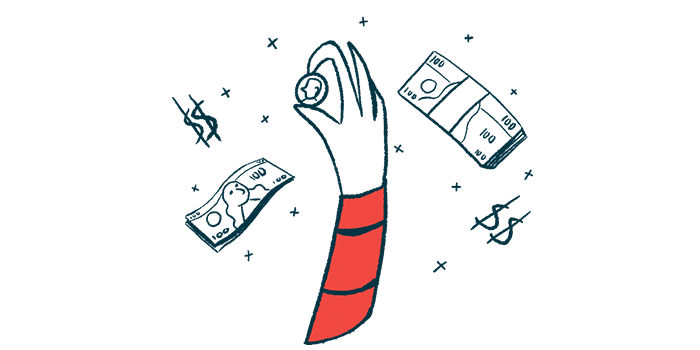 The Michael J. Fox Foundation for Parkinson's Research (MJFF) has awarded a second $500,000 grant to NRG Therapeutics supporting more research into its potential disease-modifying therapy for Parkinson's disease.
The new funding comes after the successful completion of a previous MJFF-funded project that set out to investigate how NRG's small molecule candidates can halt the death of nerve cells responsible for the production of a major brain chemical messenger called dopamine — a hallmark of Parkinson's disease.
These orally available small molecules are designed to block the opening of mitochondrial pores, known as mitochondrial permeability transition pore (mPTP). This protein forms on the inner membrane of mitochondria, the cell's powerhouses, under certain abnormal conditions and, when open, releases chemicals that ultimately kill cells.
Calcium overload within mitochondria, a feature reported in people with Parkinson's, is a known trigger of mPTP opening, likely contributing to the disease's neurodegeneration.
"We have made great progress with our research funded by MJFF and we are delighted to have received a second award to fund further research to validate the molecular target for our mPTP inhibitors," Neil Miller, PhD, NRG Therapeutics co-founder and CEO, said in a press release.
"Our mission is to support development of life-changing treatments to fulfill the unmet needs of people with Parkinson's disease, and we are pleased to provide funding for a second project with NRG toward that goal," added Alexandra Vaiana, PhD, MJFF's associate director of research programs.
Previous preclinical studies showed that suppressing mPTP has neuroprotective effects in models of Parkinson's and other neurodegenerative diseases.
However, first-generation mPTP inhibitors such as cyclosporin A were unable to cross the blood-brain barrier — a highly selective membrane that shields the brain from potentially harmful substances in blood circulation.
NRG's second-generation candidates, which seem to act through a different mechanism relative to first generation molecules, can be delivered orally and cross the blood-brain barrier.
The company now is working to unveil its candidates' mode of action, mainly the targets of these agents. With the new grant, NRG will validate the mitochondrial protein to which its mPTP inhibitors were found to bind as a therapeutic target for Parkinson's.
"We hypothesize that learning more about the mitochondrial protein to which our drugs bind, and how this protein may become dysfunctional in PD [Parkinson's disease], will facilitate progression of treatments that inhibit the opening of this pore into early clinical trials," the researchers wrote in the awarded project.
Using both cellular and animal models of Parkinson's, the researchers will assess the neuroprotective effects of deleting the mitochondrial protein, and whether second-generation mPTP inhibitors have the potential to ease neurodegeneration and Parkinson's symptoms.
'The holy grail'
"There is a significant unmet medical need as all current treatments for Parkinson's control symptoms but do not halt or slow progression of disease. Truly disease-modifying treatments for Parkinson's and other neurodegenerative diseases remain the holy grail. Miller said.
"It is our hope that our work could lead to new treatments that could positively change the lives of individuals with neurodegenerative disorders," Miller added.
NRG's mPTP inhibitor lead discovery program also is being supported by a two-year Biomedical Catalyst grant, totaling about $3.4 million.