Parkinson's Scientist Honored With Award of 2022 MJFF Pritzker Prize
Timothy Greenamyre's focus is 'intersection' of genetics, environment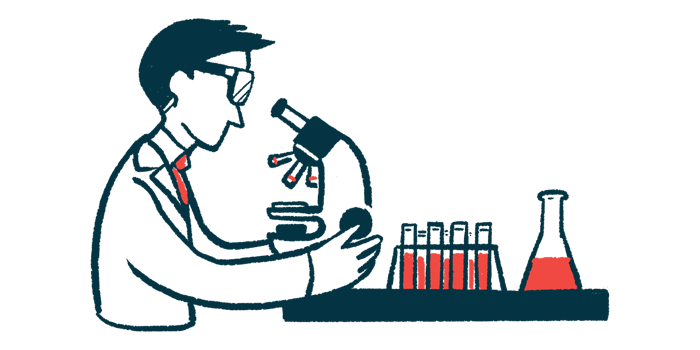 In recognition of scientist Timothy Greenamyre's pioneering work in Parkinson's disease, The Michael J. Fox Foundation (MJFF) for Parkinson's Research has awarded him the 2022 Robert A. Pritzker Prize.
Greenamyre, MD, PhD, is a professor and vice chair of neurology at the University of Pittsburgh, where he serves as director of the Pittsburgh Institute for Neurodegenerative Diseases.
He is a trailblazer in research areas that have proved crucial to the understanding of environmental factors and genetic links as potential causes of Parkinson's.
The Pritzker Prize for Leadership in Parkinson's Research goes to scientists who make exceptional contributions to Parkinson's research and who are devoted to mentoring the next generation of Parkinson's investigators. It comes with a $100,000 research grant.
"Dr. Greenamyre stands out for his expansive research in Parkinson's disease, especially on the intersection of genetics and environment," Todd Sherer, PhD, MJFF's executive vice president, research strategy, said in a press release. "Beyond that, there's a broad network of people that he has mentored who are continuing to make [a] significant impact in Parkinson's. He always treated that group as a family and empowered them to make meaningful progress in the field."
MJFF recognizes scientist for leadership role
As one of those mentees, Sherer had worked in Greenamyre's laboratory at Emory University before starting at MJFF in 2004. He presented the prize to his former mentor last month at the foundation's research roundtable event in New York.
"The Robert A. Pritzker Prize for Leadership in Parkinson's Research has recognized, annually, some of the most amazing Parkinson's scientists around the world. To be among those who have been recognized is humbling," Greenamyre said.
"My relationship with my patients is what motivates me. Working with these families over many years and seeing the impact of the disease drives my dedication to identity causal factors and biological contributors toward therapies and policies to stop Parkinson's," Greenamyre said, adding, "To have those efforts recognized with this prize is an honor."
Greenamyre balances patient care with ongoing investigations, including research into pesticides.
He provided evidence that pesticides such as paraquat and rotenone contribute to the progressive neurodegenerative disease — with paraquat estimated to raise the risk of Parkinson's by a reported 320%.
In particular, Greenamyre's development of a rotenone model continues to affect the field, enabling the work of other scientists who are investigating Parkinson's causes and treatments.
The MJFF also highlighted Greenamyre's study into cellular biological pathways, especially the role of mitochondria — the energy producers within cells — in Parkinson's disease.
Since 2011, the Pritzker Prize has been awarded each year. It was established by Karen Pritzker and her late husband, investor Michael Vlock, both of whom have been MJFF donors. Pritzker is the daughter of Robert A. Pritzker, the renowned industrialist, entrepreneur, and philanthropist for whom the prize is named.
The award's committee has sole authority to nominate the Pritzker Prize winner. The MJFF Scientific Advisory Board serves as the award's jury panel.
Award criteria include the nominee's entire body of work in Parkinson's, with a focus on its impact on treatment development. They also include the nominee's impact on their field, their dedication to science pertaining to patients, and their influence on, and encouragement of, the next wave of Parkinson's researchers.